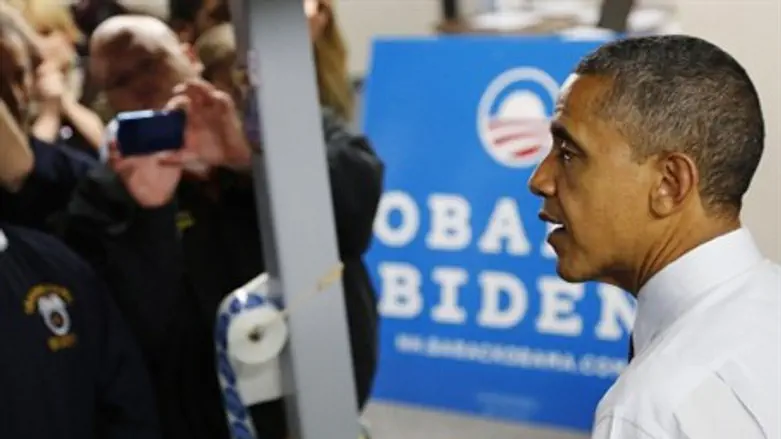 Obama
Reuters
Retired Army Lt. Col. Tony Shaffer said Saturday on Fox News that sources told him President Barack Obama was in the White House Situation Room watching the assault on the U.S. Consulate in Benghazi, Libya as it unfolded.
Two unarmed U.S. drones were dispatched to the consulate, recording and transmitting the final hours of the attack, which killed U.S. Ambassador to Libya Christopher Stevens and three other Americans.
"This was in the middle of the business day in Washington, so everybody at the White House, CIA, Pentagon, everybody was watching this go down," Shaffer said. "According to my sources, yes, [Obama] was one of those in the White House Situation Room in real-time watching this."
Shaffer served as a senior operations officer for the Defense Intelligence Agency in Afghanistan in 2003 and wrote a book critical of the policies there, which the U.S. government prevented from being distributed because it allegedly contained information that compromised security.
Shaffer said the question now is what precisely Obama did or didn't do in the moments he saw the attack unfolding. The CIA reportedly made three urgent requests for military backup that were each denied.
"He, only he, could issue a directive to Secretary of Defense Panetta to do something. That's the only place it could be done," Shaffer said.
Col. David Hunt, a Fox News military analyst, said the military could have had jets in the air within 20 minutes and forces on the ground within two hours.
"The issue is always political with the White House, but the secretary of defense gives the order, has to be approved by the White House, they wouldn't pull the trigger, and it's disgraceful," Hunt said. "We've got guys dead."