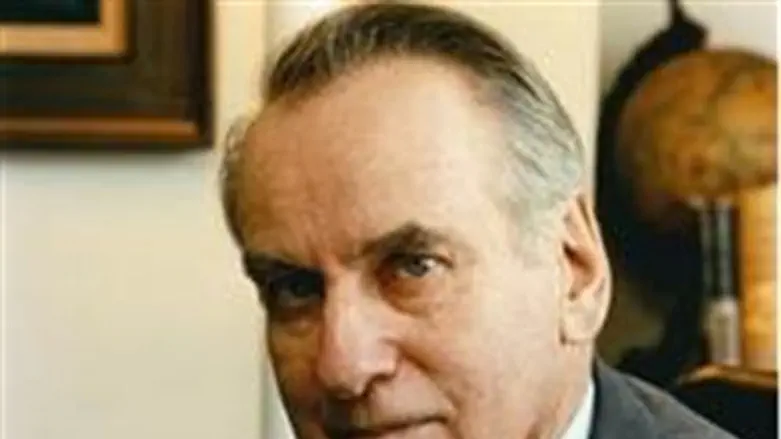 Zalman Shoval
Flash 90
Former ambassador Zalman Shoval, who serves as Prime Minister Binyamin Netanyahu's special envoy to the United States and Europe, criticized what he said was the Obama administration's dithering regarding Iran's nuclear weapons program.
"The Obama administration's 'red line' is wavering and the Iranians are reaching dangerous conclusions from that," Shoval told the Foreign Policy blog.
Shoval stressed that "Israel's strategic stance toward Iran and the demand for setting a clear red line have not changed."
Shoval returned a few days ago from a "hasbara tour" of the U.S. that included meetings with policy makers in Washington, DC. In a closed discussion at the United States Institute of Peace, Shoval said, "It is true that the sanctions are causing damage to Iran's economy and mostly to the Iranian people, [but] they have not stopped the effort by the Persian leadership to attain nuclear weapons."
The Netanyahu government has been careful not to make statements that could be presented as intervening in the U.S. presidential race. Shoval's specific mention of Obama's name is an apparent departure from that cautious line.