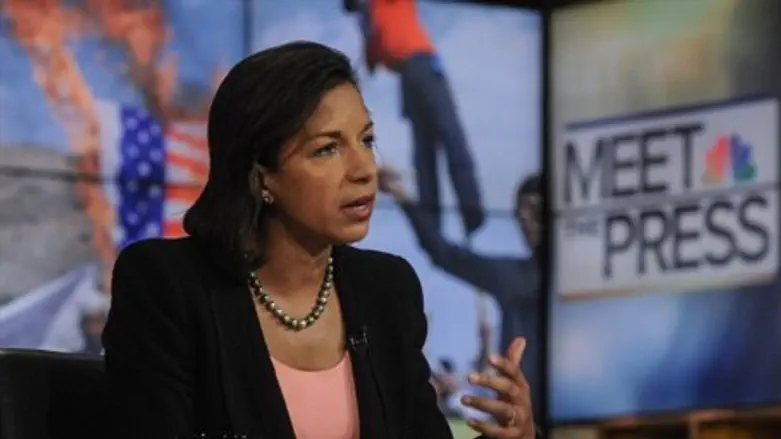 Susan Rice
Reuters
News Corp chairman Rupert Murdoch opined on the upcoming U.S. presidential election via Twitter Saturday morning, calling an Obama victory a "nightmare" for Israel.
Medialite.com reported that Murdoch began airing his views on the subject with the following Twitter message at 11:09 a.m.:
"White House still lying about Benghazi. HAD to know truth, or is whole admin a shambles? Biden threw CIA under bus, now WH throws State!"
He was referring to recent statements by Vice President Joe Biden and the White House, according to which the White House was not aware that U.S. diplomats in Libya had requested extra security before the attack that killed Ambassador Chris Stevens and three other Americans.
At 11:18, the media mogul weighed in on what the U.S. election could mean for Israel:
"Nightmare for Israel if Obama wins. Biden outright lied about relations with Bibi. Susan Rice for State real nightmare."
The reference to United States' Ambassador to the UN Susan Rice as a "nightmare" is probably also meant in the context of U.S.-Israel relations. Rice is expected to replace Hillary Clinton as Secretary of State if Obama is reelected.
Vice President Joe Biden denied, in the debate against Republican nominee for vice president, Paul Ryan, that relations between the White House and Israeli Prime Minister Binyamin Netanyahu were anything but solid:   
"Now, with regard to Bibi, he's been my friend for 39 years," he said. "The president has met "with Bibi a dozen times. He's spoken to Bibi
Netanyahu as much as he's spoken to anybody. The idea that we're not -- I was in a -- just before he went to the U.N., I was in a conference call with the -- with the president, with him talking to Bibi, for well over an hour in -- in -- in -- in -- in stark relief and detail about what was going on."
It was during Biden's visit to Israel that one of the first Obama-Netanyahu crises was created by his reaction to the approval of construction of new homes for Jews in the northern Jerusalem nieghborhood of Ramat Shlomo, an integral part of Jerusalem.