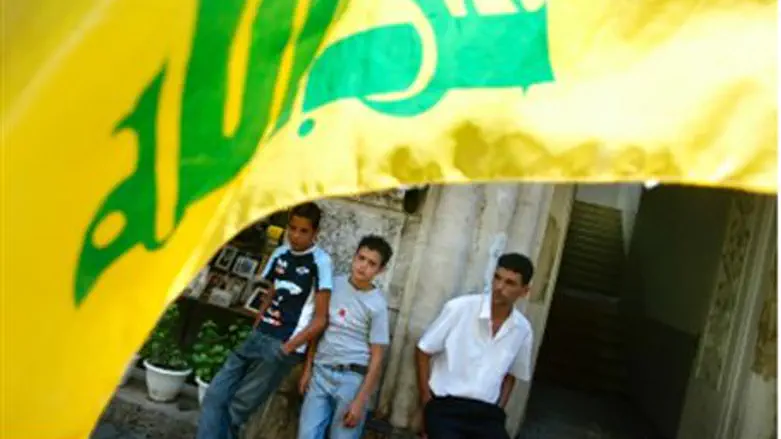 Hizbullah
Israel news photo: Flash 90
Syrian rebels say they have detained 13 Hizbullah members and are holding them in a village outside Homs. Free Syrian Army fighters are also threatening to invade Homs, according to a source. The Free Syrian Army (FSA) is protesting Hizbullah's support for the regime of Bashar Assad.
One source quoted in the foreign press said "They [Hizbullah detainees] have confessed to killing and slaughtering [people] in Syria…"
The source insists that Hizbullah is "deeply involved" in the Syria fighting, and the fate of the 13 hostages was "in the hands of [FSA] field commanders."
Hizbullah "is involved in the killing of the Syrian people and in suppressing the revolution, particularly in Damascus and Homs," said the source.
"Hizbullah focuses [its operations] on Damascus' Zabadani area given that the Iranian Revolutionary Guard has a military base there…They also have a huge presence in Qusair and Talbisa." 
Hizbullah is said to be involved in the civil war in Syria and they have had casualties there. The exact number is not known. 
On Monday, upwards of 2,000 Hizbullah loyalists congregated in the Bekaa Valley of eastern Lebanon to bury one of their fighters.
Hussein Abdel Ghani al-Nimr, 35, "died while he was performing his jihadist duty", according to a spokesperson for the terrorist organization. He was "killed in the Lebanon-Syria border region and his body was taken back on Sunday".

The funeral comes less than a week after a senior Hizbullah commander, killed in Syria, was buried in the Bekaa. Last week, according to the Arab press, three Hizbullah terrorist agents were killed in an explosion at a munitions depot in Nabi Sheet, Lebanon.