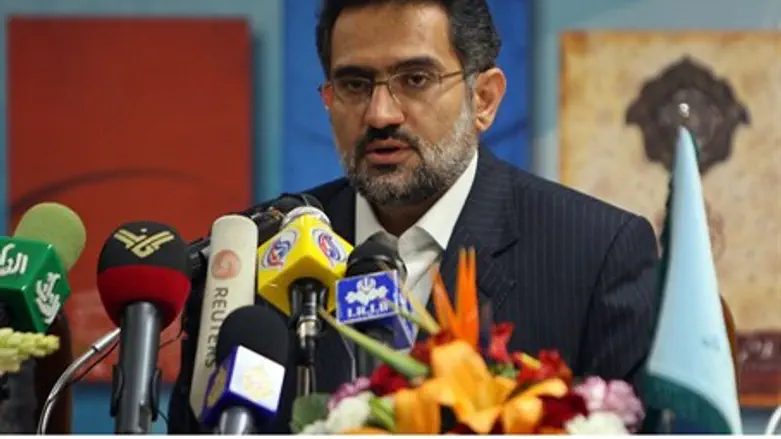 Iran Culture Minister Mohammad Hosseini
AFP/File
Iran offered a "nine-step plan" to defuse tensions over its unsupervised nuclear program, but the compromise offer was rejected by the United States, the New York Times reports. American officials said it required too much from the West, including a complete end to sanctions.

The proposal would see the U.S. and Europe gradually end sanctions while Iran would end work at one of two sites where uranium is being enriched to 20 percent. Once all sanctions have ended, Iran would "suspend" work on medium-enriched uranium at the second site.

U.S. officials say the deal would not guarantee that Iran could not produce a nuclear weapon. "They could restart the program in a nanosecond… Yet we're supposed to lift sanctions that would take years to reimpose," one Obama administration official said.

The deal also would not require Iran to answer questions from the UN's IAEA nuclear watchdog group, but would require the IAEA to state that all issues have been resolved, the official added.

The offer of a compromise may show that Iran is under pressure due to Western sanctions, which have led its currency to dive in recent weeks. Many in the intelligence community believe that "the upper level of the regime is getting seriously worried," a senior official was quoted as saying.

One problem is the Iranian leadership's history of being less than reliable, he noted. "We've seen [Ayatollah Khamenei] walkup to the edge of deals before and walk away," he said.