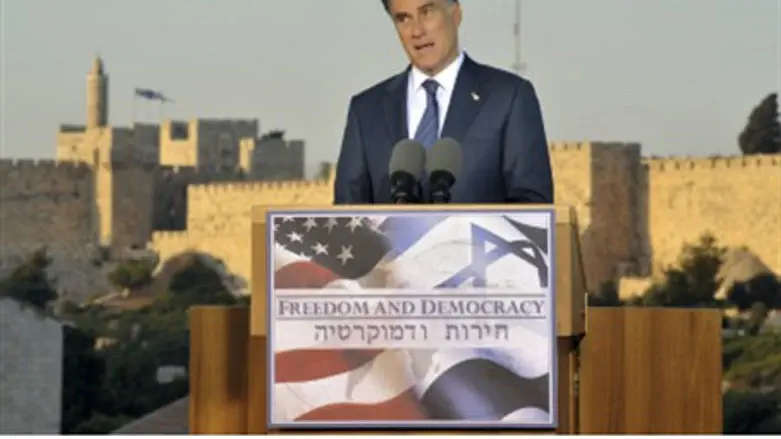 Mitt Romney in Jerusalem
Israel news photo: Flash 90
An instant poll after the first debate between Mitt Romney and Barack H. Obama showed that Americans felt the Republican challenger squarely beat the President in a discussion of the nation's economy.
According to the poll, 67% of Americans felt that Romney was the clear winner in the 90 minute debate, which constituted an evaluation of the performance of the economy over the past four years under the leadership of President Obama. Romney appeared on the offensive, many poll respondents felt, with Obama unable to supply the answers to tough questions about unemployment, job creation, tax cuts and increases, and health care.
Romney's main theme throughout the debate was the continued loss of income and status in the middle class. Since Obama became president, Romney said, Americans have experienced a net loss of income in the thousands of dollars on average. "There's no question in my mind if the president is re-elected, you'll continue to see a middle-class squeeze," Romney said.
Only 25% of those polled felt that Obama had won the debate.
Romney's successful performance and high polling continued a recent rally in support for Romney. Recent polls have shown Romney running neck and neck with the President, after months of polls showed Obama clearly leading.