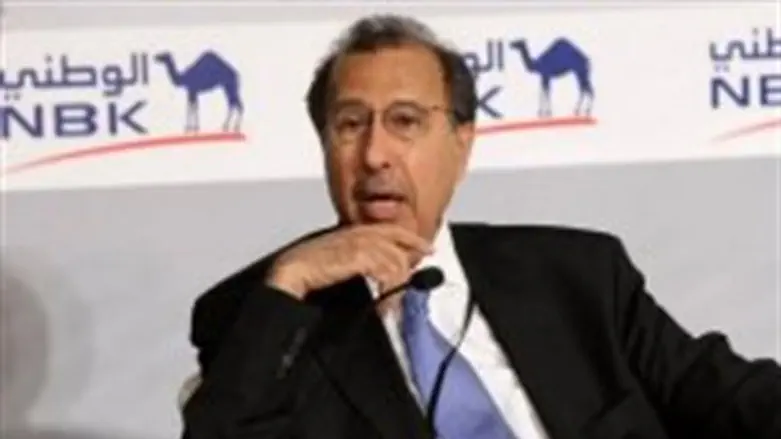 Assem al-Mannai, the director general of the
AFP photo
The rotten fruits of the Arab Spring revolts have been poor economies, according to Arab Monetary Fund director Jassem al-Mannai. The fund cited the timing of the revolutions, following the global financial crisis.
"These countries have started to suffer from severe contraction in growth, an alarming rise in unemployment rates ... a deterioration in foreign reserves and a hike in inflation," al-Mannai told an Arab meeting in Kuwait, AFP reported.
Mannai, speaking at the meeting of Arab central bank governors, said that the economies of Egypt, Tunisia, Libya, Yemen and Syria are also facing rising budgets, balance of payment deficits and an increase in debt levels.  
He said banking activities have shrunk in most of these countries and the level of bad loans has increased since the pro-democracy movements erupted in January 2010 in Tunisia and spread to other countries.
Mannai also warned that the global financial crisis was still negatively impacting Arab economies and could eventually dampen demand for oil, which makes up the main revenues for many Arab nations.
Due to rapid expansion in spending in the past few years, it would be very difficult for many oil-exporting countries to maintain a fiscal balance if oil prices drop below $100 a barrel, which cannot be ruled out, he said.
The economies of Arab Spring countries are struggling despite pledges of generous aid from rich Arab nations and international donors.
Saudi Arabia has distributed $3.7 billion to some of these countries out of pledges of around $18 billion, according to a report by the International Monetary Fund.
IMF said in April it was working on several loan programs to Arab countries, while the G8 group has also pledged tens of billions of dollars of aid to Arab nations hit by unrest.