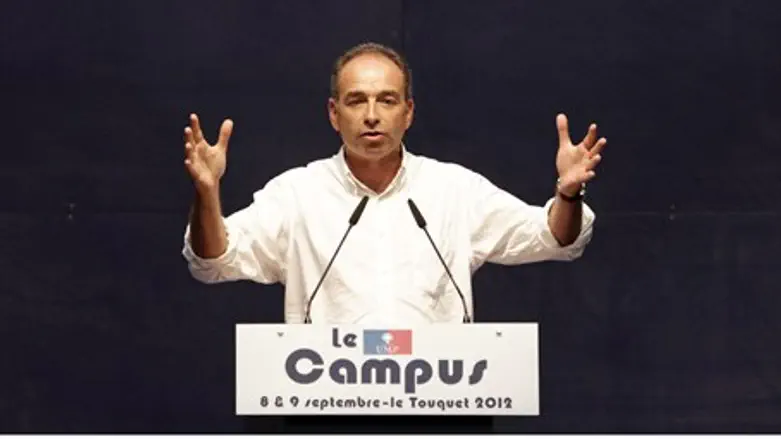 Jean-Francois Cope
Reuters
France's major opposition, the Union for a Popular Majority (UMP), will select its leader on November 18, but it is clear that the party is still in the throes of a crisis that erupted ever since it lost both the presidency and then its majority in the National Assembly a few months ago.
The party recalls the British conservatives, who for years mourned the loss of Margaret Thatcher's leadership and pined for a leader in her mold. Former president Nicolas Sarkozy, who was defeated by Francois Hollande, still remains the favorite in the hearts of party rank-and-file. Conservative voters, according to a poll, believe he has the best chance of restoring the party to power.
Sarkozy is taking a deliberate leave of absence from politics to make the hearts grow fonder, although he occasionally pipes up in the press when it suits him, as he did on the issue of Syria.
The two candidates --former Prime Minister Francois Fillon and party secretary Jean-Francois Cope-- while agreeing on economic policy, diverge in terms of the strategy for restoring the party to power.
The generally well-liked Fillon would like to move the party to the center. French centrists, following the lead of Francois Bayrou, broke for Mr. Hollande in the elections.
Cope has attempted to assume the mantle of Sarkozy, to the point of pledging to step aside for the former president, should the latter desire a rematch in 2017. 
While Fillon is popular with the general public, Cope appeals to the party activists and to the right. He appears wedded to the strategy of effectively competing with the National Front and drawing away their electorate.
A case in point was the recent brouhaha about his accusation that anti-white racism was developing in certain neighborhoods of France.  Polls found that 56% of Frenchmen believe that the assessment was correct, as opposed to 27% who denied the existence of the phenomenon. Significantly, however, Cope's position - according to the poll - was espoused by 84% of the right.
Fillon's supporters criticized  Cope and claimed that it would push the party towards the extreme right; others complained that the statement would  arouse tensions and distract attention from the problems of the government that was divided over the European Treaty dealing with finances. 
Cope supporters claimed, citing the polls, that he was expressing a position that had "strong legitimacy amongst our electorate", while others claimed "one should not be in denial; yes, tensions exist."