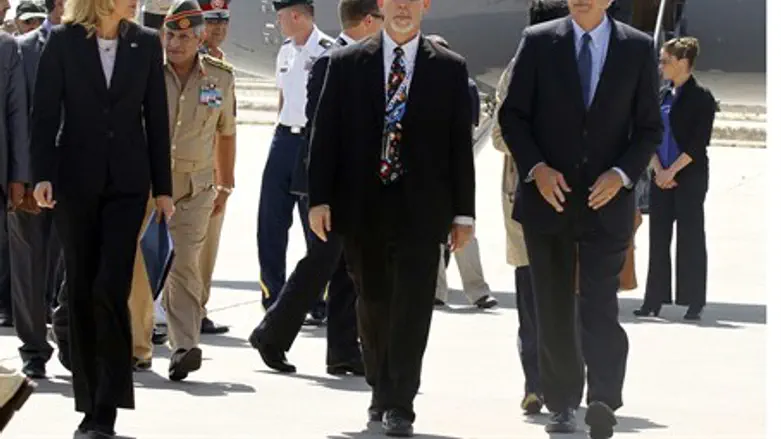 Dep. Secy of State William Burns Arrives in T
Reuters
The United States has sent its second-highest State Department official to Libya a week after its ambassador and other staff were murdered.
Deputy Secretary of State William Burns arrived Thursday in the Libyan capital of Tripoli. He is scheduled for a round of meetings with Libyan officials to discuss last week's attack on the U.S. Consulate in Benghazi.
Burns is set to meet with Prime Minister Mustafa Abu Shagour and Libyan National Congress head Mohammed Magarief, as well as attend a ceremony in memory of the slain diplomats.
Terrorists in the guise of "rioters" torched the consulate and a "safe house," and savagely murdered U.S. Ambassador Christopher Stevens along with three other American diplomats in what American experts said appeared to be a pre-planned attack. On Wednesday, a U.S. counter-terrorism official told the Congress that terrorists who attacked the U.S. Consulate in Benghazi may have been linked to the Al Qaeda terrorist organization.
At least one Libyan official blamed the American government for the murders, saying the U.S. should have known better than to leave its diplomats in the country after an amateur anti-Islamic video was produced in the country.
The film, "Innocence of Muslims," sparked violent riots by Muslim extremists against U.S. embassies and consulates, and other Western nations, around the world. Released at least six months ago, it made no headlines, however, until a trailer with an Arabic translation was posted to the Internet and broadcast on Egyptian television in the days leading up to the anniversary of the "9/11" Al Qaeda terror attack on the United States.
The attack on the U.S. Consulate in Libya, as well as numerous other similar attacks on the U.S. Embassy in Cairo and elsewhere around the world, took place on the anniversary of the September 11, 2001 Al Qaeda attack on America.
Access to the YouTube version of the trailer has since been blocked in numerous countries around the world with Muslim populations.