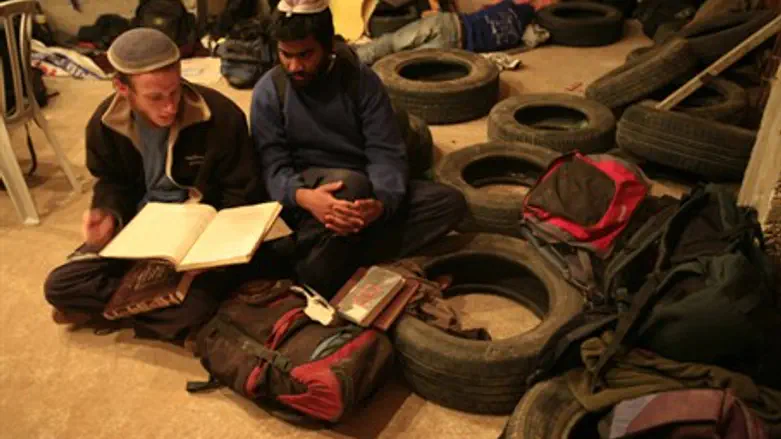 Jews in the Peace House, 2008
Flash 90
Ministers and MKs have joined the Jewish community of Hevron in urging Defense Minister Ehud Barak to allow Jews to return to the Peace House in the city. A Jerusalem court ruled Thursday that the building must be returned to its Jewish owners.

Barak, who ordered Jewish families expelled from the building in 2008, has the power to deny the families the right to return to their homes despite the positive verdict.

"Barak now has the obligation to right the wrong that he created," declared Transportation Minister Yisrael Katz (Likud). Barak's 2008 decision "was too hasty, and was meant to fan the flames," he accused.

"There have always been Jews in Hevron, and it will remain that way for eternity," Katz concluded.

Education Minister Gidon Saar (Likud) and Minister for the Diaspora Yuli Edelstein (Likud) both welcomed the court's decision as well, and called on Barak to authorize the Jewish community to use the building.
MK Tzipi Hotovely (Likud) praised the verdict as "a defining moment that needs to change the warped perceptions of settlement."

"Buying land in the land of Israel is making Zionism a reality, and the state should encourage such acts," she said. "The Civil Administration should authorize the purchase without delay, and put an end to the ongoing violation of buyers' rights."

MK Michael Ben-Ari (National Union) called to go even further, and to return all Jewish property in Hevron that was stolen throughout the years since the 1929 massacre of the Jews of the ancient city.