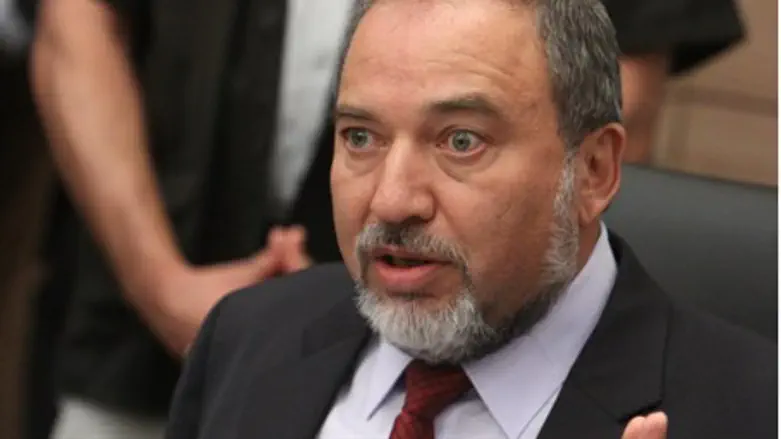 Avigdor Lieberman
Flash 90
Foreign Minister Avigdor Lieberman said Wednesday that the murderous attacks on U.S. diplomatic missions in Libya and Egypt were "criminal terrorist attacks directed against the free world and the entire Western world."
"The United States, the leader of the free world, is at the forefront of the battle against radical Islamic terrorism which did not begin today," he wrote on his Facebook page. "The fact these attacks occurred the day after the eleventh anniversary of the September 11th attacks proves that this is a long and difficult battle against people who sow death and destruction as an ideology, only the excuse changes each time."
"The rioters who attacked the U.S. embassies are people who want to impose their opinions and beliefs at any cost. Freedom of speech and thought are concepts which they hope will disappear from the world along with Western culture as a whole."
"The State of Israel shares the grief of the American people on the death of Ambassador Christopher Stevens and the other embassy employees, and stands beside the United States in its struggle to protect the free world against terrorism," he concluded.