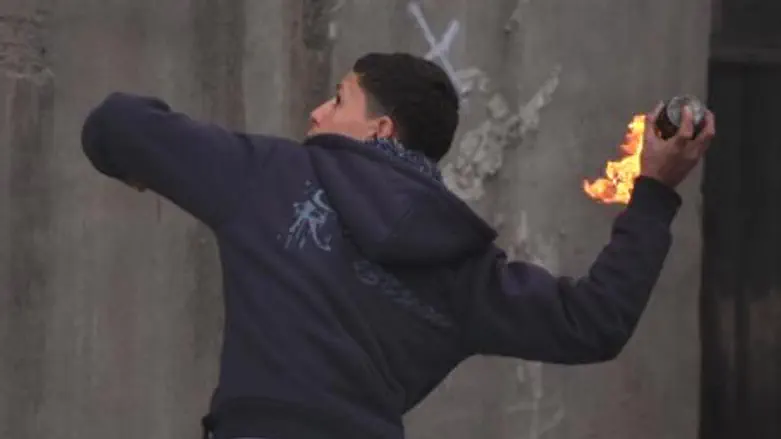 Arab youth throws firebomb
Israel news photo: Flash 90
Hevron Arabs firebombed IDF soldiers at a guard post early Monday. The soldiers were unhurt and shot one attacker, who was evacuated by IDF medics to Hadassah's Ein Kerem Hospital in Jerusalem in stable condition, AFP reported.
A military spokeswoman told Arutz Sheva that the 6 a.m. attack by Palestinian Authority Arabs was on a guard post in the city, presumably near or in the Jewish neighborhood, but she said the exact location was classified information. AFP reported that the attack took place at an area between the Arab and Jewish neighborhoods.
The soldiers did not respond to the first round of firebombs but returned fire after the terrorists continued to throw the "Molotov cocktails."
Attempted terrorist attacks, usually with knives, are common at the Patriarchs' Cave, a site holy to both Jews and Muslims, but attempts to kill soldiers on routine duty are less frequent.
The IDF is investigating the incident, the spokeswoman said.