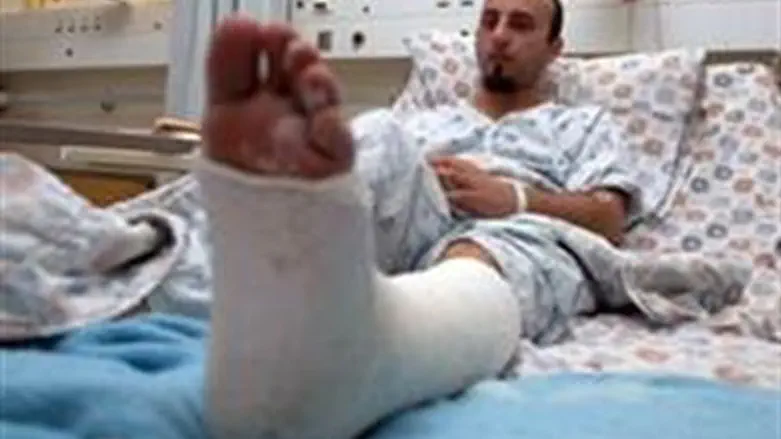 The Arab worker in hospital
Flash 90
An Arab hotel worker has reported that he was wrongly suspected of taking advantage of a drunk Jewish woman, and was beaten. The incident took place in the Katamon neighborhood of Jerusalem.

The story began with hotel workers celebrating the upcoming new year at the Hauman 17 club in Jerusalem. One female employee became intoxicated at the party.

An Arab coworker offered to take her home. When he arrived with her in Katamon, however, he was attacked by a group of local youth, who apparently believed he had sought out a drunk Jewish woman in order to exploit her sexually.

The gang hit the Arab man several times and then ran away.

Police responded to the story Thursday, saying they had responded to the incident, but that the man had not yet filed a complaint.

Representatives from the man's employer, the Mamilla Hotel, said they were looking into the report and had sent staff to visit the man in hospital.

The incident follows the gang beating of a young Arab man in downtown Jerusalem weeks earlier, and a gang attack on religious Jewish youth in the Gilo neighborhood.