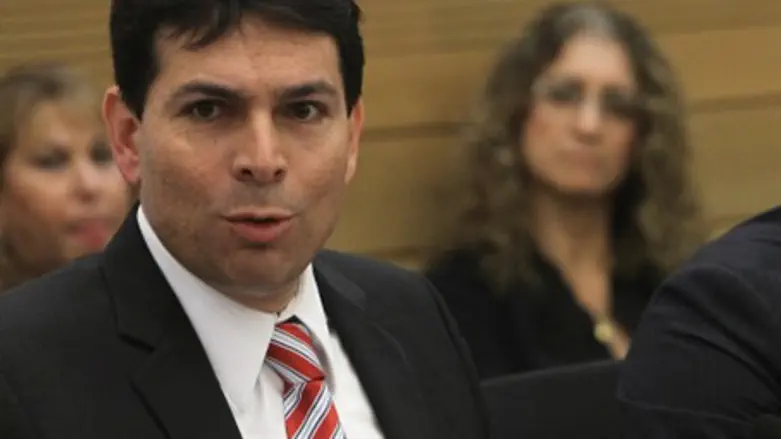 MK Danny Danon
Flash 90
MK Danny Danon (Likud) on Tuesday called on Prime Minister Binyamin Netanyahu to intervene and ensure that the Ariel University Center is recognized as a full-fledged university.
Danon, who also serves as the Chairman of World Likud, spoke during a toast in honor of the upcoming holiday of Rosh Hashanah. The event was attended by hundreds of Likud members.
"Just as we rely on the Prime Minister in dealing with the Iranian threat, so do we rely on the Prime Minister to know to lead the way of the Likud and not the way of Barak," said Danon.
"If we have to choose between the Defense Minister and a university in Ariel – we will choose the university," he emphasized.
Earlier this week, Barak advised Netanyahu to wait for a Supreme Court ruling on the issue of the recognition of the Ariel University Center as a full-fledged university.
The Council of Higher Education for Judea and Samaria (CHE-JS) has already decided to recognize Ariel as a university, but Barak, who has to sign the decision to make it official, said that it would be appropriate to wait for the Court to rule on a motion filed by the heads of other universities against the CHE-JS' decision. The universities have said that they are afraid that the decision will reduce their funding.
Bar Ilan University has retracted its signature on the motion. Nationalists sharply criticized Barak over his move.
During Tuesday's event, Danon also said, "We are standing at the start of a new year of crossroads and decisions. Luckily the Likud is in power and not the corrupt Kadima government which would look at distorted interests before looking at the interests of the State of Israel."