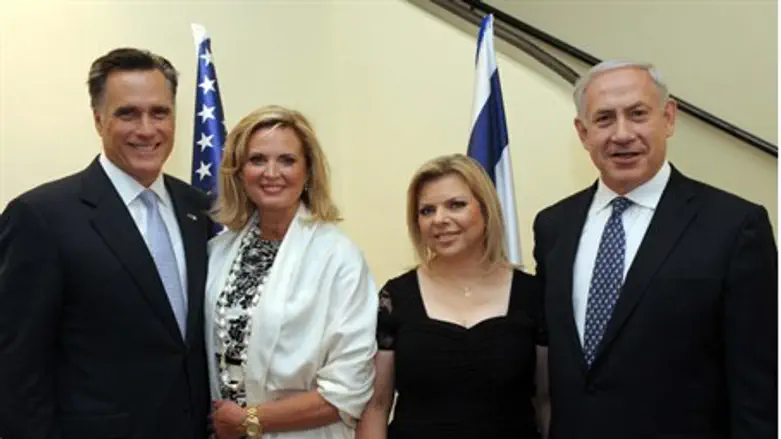 Romney with Netanyahu in Israel visit
Flash 90
Former Massachusetts governor Mitt Romney accepted the Republican party nomination for President on Thursday night in Florida.

In his acceptance speech, Romney heavily criticized U.S. President Barack Obama's foreign policy. He accused Obama of throwing allies like Israel and Poland "under the bus."

"Under my administration, our friends will see more loyalty," he promised.

Romney also warned, "Every American is less secure today because he has failed to slow Iran's nuclear threat." Obama said years ago that America should talk to Iran, he recalled. "We're still talking," he said, "and Iran's centrifuges are still spinning."

Romney focused on the state of the American economy. "What is needed in our country today is not complicated or profound. It doesn't take a special government commission to tell us what America needs," he said. "What America needs is jobs. Lots of jobs."

"President Obama promised to begin to slow the rise of the oceans and to heal the planet," he told the audience. "My promise is to help you and your family."

President Obama's 2008 campaign "had a powerful appeal," he said. However, he said, that excitement has faded. "You know there's something wrong with the kind of job he's done as president when the best feeling you had, was the day you voted for him," he declared.