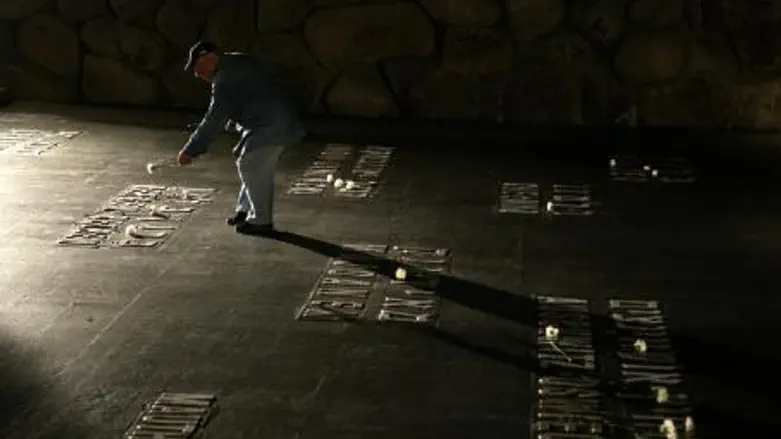 Holocaust memorial
Israel news photo: Flash 90
The Polish funeral company Styks recently announced plans to construct a commercial crematorium next to the site of the former Nazi concentration camp of Majdanek.
The Anti- Defamation League sent a letter to the mayor of Lublin, located in eastern Poland, calling the proposal "outrageously insensitive," and urged the city to adopt new planning rules that would ensure that the area around the camp would not be used to build the facility.
"It is difficult to adequately express the pain and insult which will result if this project goes forward," said Abraham H. Foxman, ADL National Director and a Holocaust survivor from Poland who has visited the site on numerous occasions.  "The very idea that a company would consider locating a modern cremation facility adjacent to the sacred ground dedicated to the memory of those who suffered unspeakably and to the more than hundreds of thousands of Jews and others killed within its gates is reprehensible."
The SS killed hundreds of thousands of Jews in the gas chambers at Majdanek.  The bodies of the dead were destroyed in an on-site crematorium, which still stands.  The former death camp is the site of a state museum, whose mission is to promote historical education about the German occupation in the Lublin region during World War II, particularly by means of commemorating the victims and documenting the history of the concentration camp.
Several years ago, ADL objected to a similar proposal by the same company, which ultimately was not allowed to proceed.