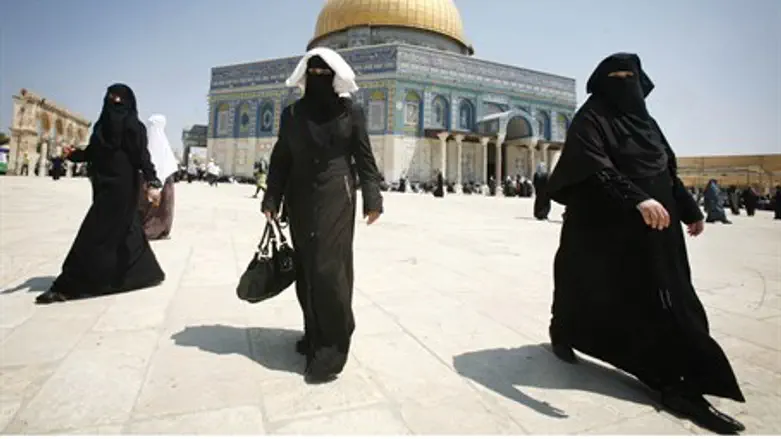 Temple Mount
Flash 90
The government of Israel does not care about the Temple Mount, attorney Yisrael Caspi alleged Tuesday during a meeting of the State Control Committee.
The committee met to discuss the Muslim Waqf's ongoing unauthorized digs on the Temple Mount and the government's response to the problem.
The meeting was attended by senior city and government officials, including Government Secretary Tzvika Hauser, Antiquities Authority Chairman Shuka Dorfman, and Police Commander Moshe Barkat.
Caspi reviewed the large-scale destruction of irreplaceable antiquities on the Temple Mount in recent years. The government is not enforcing rules at the site, he charged.
Countries have the obligation to take measures to preserve their most significant national heritage sites for the sake of future generations, he argued.
The meeting was the second of its kind, and followed an earlier meeting in which MKs decided to uphold the secrecy surrounding a government report on the destruction of Temple Mount heritage. Parts of Tuesday's meeting were closed to the public.
"Although the discussion was confidential, it had very important ramifications in ensuring that the Temple Mount remain under Israeli sovereignty," said committee head MK Uri Ariel (National Union).
"We will continue to monitor the implementation of the recommendations of the report and hold discussions in the future," he added.