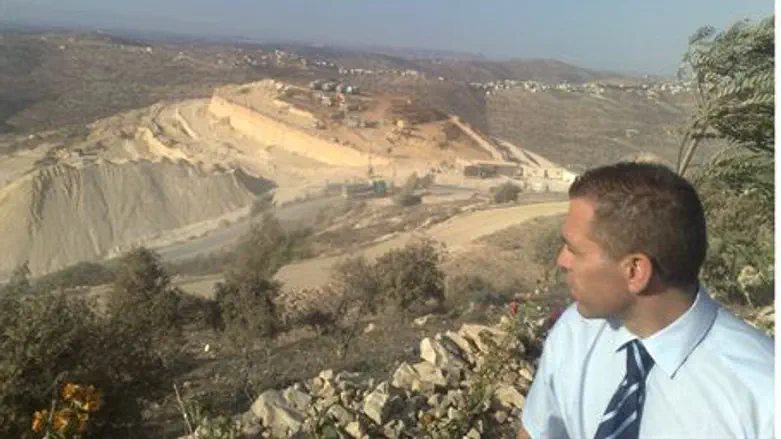 Erdan Near Planned PA City
Yoni Kempinski
Minister for Quality of the Environment, Gilad Erdan, may have to sit out November's UN Climate Change Conference, which will be held in Doha, Qatar. The reason: the organizers refuse to let him bring a security entourage, and the Shin Bet refuses to let him go without one.  
According to a report in Israel HaYom, the Ministry for the Quality of the Environment says the Shin Bet ruled out the minister's participation after Qatar's demand that he attend without the security detail that usually accompanies ministers on such events.
Minister Erdan is reportedly still hoping to be allowed to attend, however.
The Ministry says that the conference is the UN's most important environmental conference, which is held in a different country every year. "The conference's location must not be allowed to stymie Israel's success in the field, and it is clear that the absence of an Israeli delegation in the conference will do just that," the ministry explained in a statement.
Minister Erdan has made Israel a leader in the attempt to work put a global agreement for lowering greenhouse gases, the statement said.
The Prime Minister's Office, speaking on behalf of the Shin Bet, said that the matter was still under review and that there still was not an "absolute" decision to prevent Erdan from attending the conference.