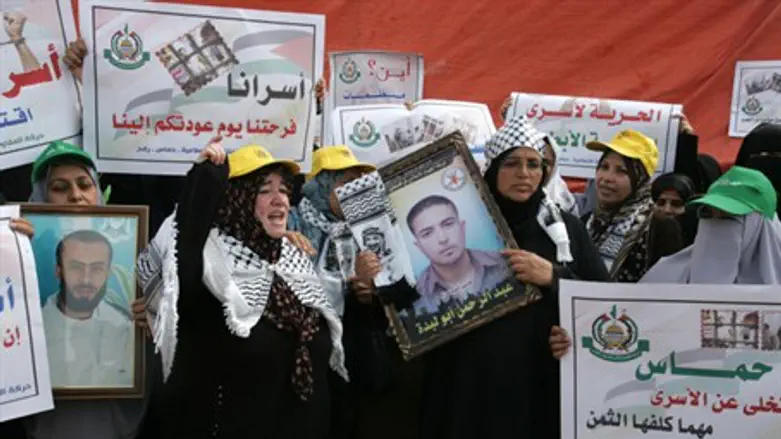 International Solidarity Movement
Israel news photo: Flash 90
A verdict is to be handed down Tuesday on a suit blaming the IDF for the death of activist Rachel Corrie. NGO Monitor says, "Blame the ISM."
Corrie was an American activist for the International Solidarity Movement (ISM) who was killed in 2003 when an IDF bulldozer hit her as she protested the demolition of homes in Rafiah, in southern Gaza.
Her family filed a suit in Israel against the IDF, accusing it of irresponsibility. Corrie's father believes the driver of the bulldozer intentionally struck her with his vehicle, while the soldier testified that his view was obstructed by a pile of rubble.
The Defense Ministry has stated that Corrie "was in a known combat area" and that the IDF is not responsible.
Prof. Gerald Steinberg, president of NGO Monitor, said, "Rachel Corrie's death was a tragedy, but it could have been prevented. Leaders of the ISM movement have repeatedly made statements in support of violence."
"The International Solidarity Movement describes itself as 'a Palestinian-led movement committed to resisting the Israeli occupation of Palestinian land using nonviolent, direct-action methods and principles.'
"The ISM has a long record of encouraging activists to take 'direct action,' even if that means putting them in harm's way, often in direct confrontations with the Israel Defense Forces. Rachel Corrie's actions as an ISM activist were very much part of this strategy of dangerous confrontation."
ISM co-founders Adam Shapiro and Huwaida Arraf said in 2002, "The Palestinian resistance must take on a variety of characteristics, both non-violent and violent...Yes, people will get killed and injured," but these deaths are "no less noble than carrying out a suicide operation. And we are certain that if these men were killed during such an action, they would be considered shaheed Allah."
Steinberg stated, "ISM's cynical and immoral strategy endangers the lives of its members. ISM co-founder Thomas Saffold showed an utter lack of regret over Corrie's death, boasting afterwards that 'we're like a peace army. Generals send young men and women off to operations, and some die.'
"Her bereaved parents should address the ISM for causing her wrongful death, and not target the IDF that is charged with protecting Israeli civilians against terrorism."
Several ISM activists previously have said they worked with Hamas and Islamic Jihad terrorists.