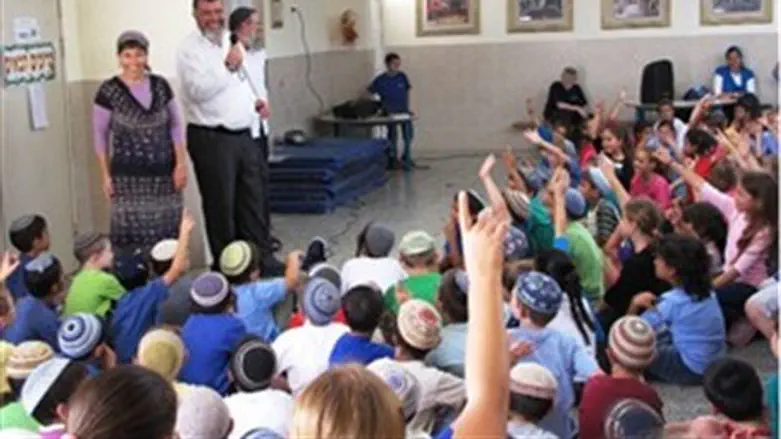 Samaria (Shomron) students start new year
Shomron Regional Council
Israel's Education Ministry has opened a "Situation Room" to answer questions from parents and students to start the new year. The Situation Room hotline is specifically geared to respond to questions that a child's school might not be able to answer.
"The goal of the hotline is to more closely monitor the opening of the education institutions and their functioning at the start of the school year, and to provide immediate assistance and support to staff, parents and students as needed," the ministry explained in a statement.
The Situation Room is open for two days -- on Sunday, August 26 from 6:00 p.m. to 10:00 p.m. and once more on Monday, August 27 from 6:30 a.m. to 10:30 a.m.
The Situation Room can be reached either by phone, through an online forum, and by accessing its Facebook page.
The telephone hotline number is: 1-212-234-567. The Facebook page may be accessed by clicking here.  The online forum may be reached by clicking here. (Hebrew)
After Monday, the Situation Room closes, but parents who need to reach the Ministry of Education are directed to call 1-800-250-025. Students who wish to speak with someone from the ministry are asked to call 1-800-222-003.
The ministry may also be reached by email at: [email protected] and by fax at: 02-560-2390.  There is also a special email address for complaints, at: [email protected] .