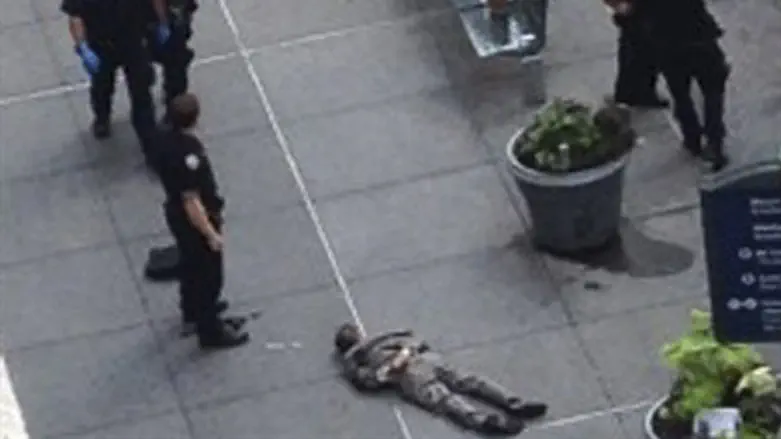 NYC police view body of Jeffrewy Johnson afte
Reuters
A man shot his former co-worker at point-blank range Friday outside the Empire State Building. He was killed moments later by NYC police.
Nine other people were wounded in the blaze of gunfire, however, as officers confronted Jeffrey Johnson, 53.
Two police officers fired 16 shots at Johnson. They hit him at least seven times; but nine other people were hit as well by shots that ricocheted and by concrete chips.
The entire encounter lasted less than ten seconds.
The unemployed T-shirt designer, jobless for a year, claimed Steve Ercolino, 41, failed to sell enough of his creations at Hazan Imports, leading to Johnson being laid off.
Ercolino, of Warwick, was vice-president of sales at the firm.
The gunfire on Fifth Avenue sent people into a panic while others simply walked on their way, not believing "there could be shooting at nine o'clock in the morning in Manhattan," as one bystander put it.