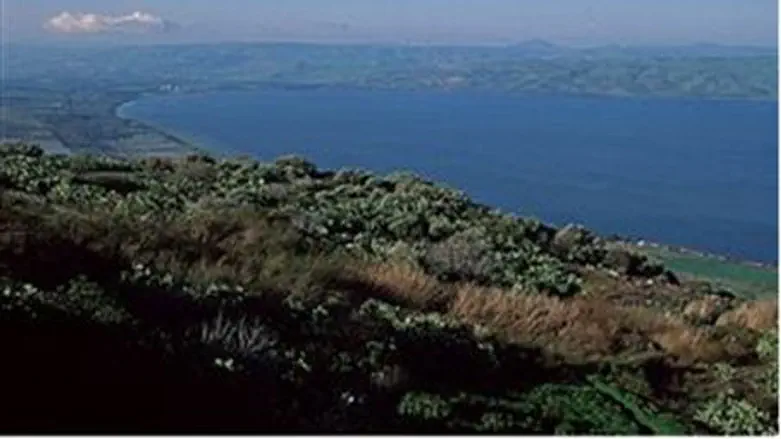 The Kinneret
Israel news photo: Flash 90
The water level in Lake Kinneret (Sea of Galilee) has dropped by a whopping 26 inches (66  cm) since mid-May, and is expected to drop further.
Despite the abundant winter rains of the past year, evaporation from the hot summer sun and pumping from the lake has taken its toll.
Officials predicted Thursday the water level of the lake could drop by as much as 40 more inches (101 centimeters) until the winter rains begin. That would bring the level to the lower "red line" – the point at which it would be dangerous to pump water from the lake.
The month of July was especially brutal on water and other natural resources in Israel, with higher-than-normal temperatures in the region. As a result, the water level of the lake dropped by 11 inches (28 centimeters).
As of August 22, the water level of the lake was 211.98 meters below sea level, falling in between the two "red lines" set by Israel's Water Authority.
The two red lines are marked at 208.9 meters and 213.18 meters below sea level respectively, at which it is recommended not to pump water from the lake.
Nearly three years ago, drought brought the level of the lake perilously close to the "black line" – 214.87 meters below sea level – the mark at which water cannot be pumped from the lake without causing severe ecological damage to the water supply.