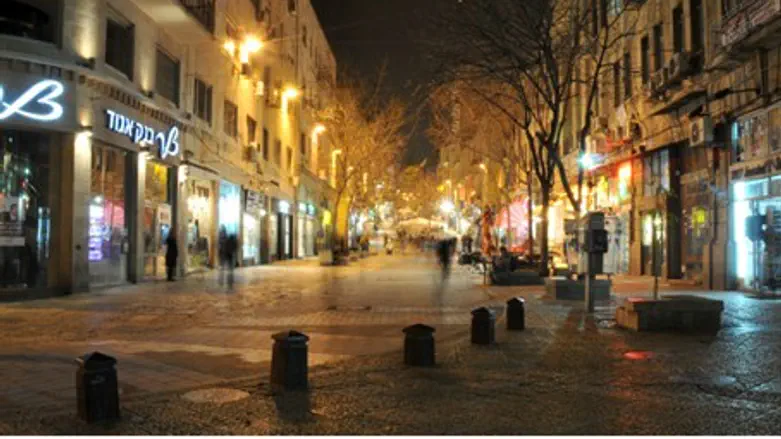 Ben Yehuda street, Jerusalem
Flash 90
The Jerusalem Police arrested four more suspects in the Arab-against-Jew brawl that took place Thursday at Zion Square in Jerusalem. A 19-year old Jewish man was arrested on Saturday.
The police announced, Sunday afternoon, that three additional suspects arrested were male youths aged 13 and 17, and a female youth aged 15. During the evening hours, they announced the arrest of a 15-year-old boy.
Police say more arrests can be expected but add that they still have not decided whether to label the brawl as nationalistically motivated or criminal in nature.
An 18-year-old Arab was seriously wounded in the altercation. He suffered head injuries and was evacuated by a Magen David Adom team, which carried out resuscitation efforts during the evacuation. The other participants had run away before the emergency team arrived on the scene.
The 19-year-old suspect has denied his involvement in the violence.