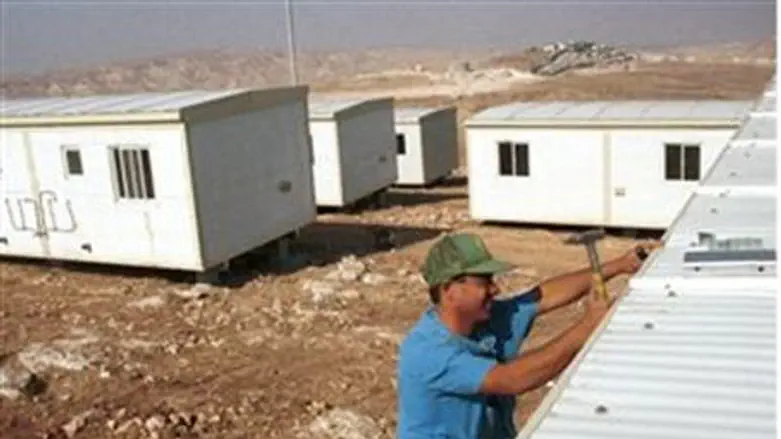 Building Caravans
Israel news photo: Flash 90
A young engaged couple from Hevron was unable to find an apartment in their hometown, where there is a years-long waiting list for housing. Instead, the couple found a caravan in the nearby community of Carmei Tzur and began doing repair work in preparation for the day when they plan to move in.
They then received an unpleasant surprise: a stop-work order from the IDF Civil Administration, ordering them to cease repairs to the mobile home.
"What did they want? Just to fix it up a little, not build a tower," said Shaul Halfon, the bride's uncle, speaking to Arutz Sheva. "So why the order to stop?"
The couple's story is not new, he said. "There is no way to find apartments for young couples in Hevron today… They took the Machpelah House, Peace House and the marketplace, so where will they go?"
Halfon reflected on the couple's plight, saying, "They don't have too many options. Even the British didn't destroy homes the way they do today. And these aren't couples who can afford to buy homes for more than a million shekels."
With the wedding just two weeks away, the couple will apparently move in to the caravan as is, with repair work half complete.
The Civil Administration has yet to respond to a request for clarification.