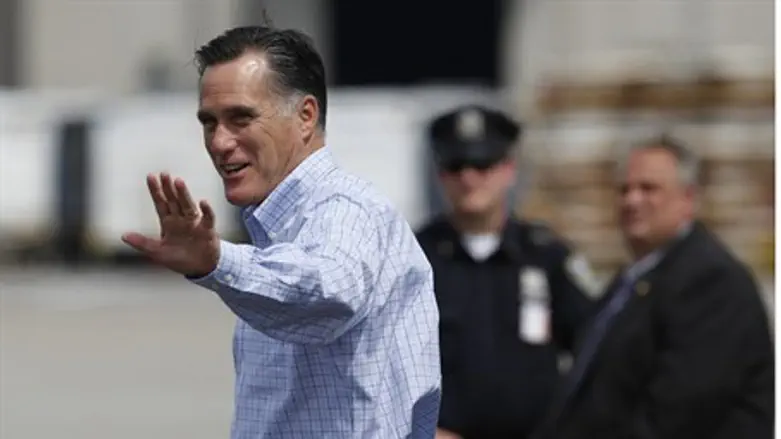 Mitt Romney
Reuters
The Wikipedia pages of U.S. presidential candidate Mitt Romney and other members of the Republican party who may run alongside him have been locked down, the BBC reported on Friday.
Wikipedia has put a silver padlock icon on the top right hand side of their entries, meaning that anonymous users cannot make editorial changes to content relating to the politicians.
The measures were taken after comedian Stephen Colbert suggested on U.S. TV that viewers should edit the pages.
Colbert was following up on earlier media reports suggesting that the popularity of election candidates could be determined by the number of edits their entries on Wikipedia had received, volunteer media coordinator David Gerard told the BBC. He added that as a result, more people started to tinker with the politicians' pages.
They now have a partial lock, meaning that anonymous users and those without a Wikipedia account are currently unable to make changes to the pages of Romney, Senators Rob Portman and Marco Rubio, Governor Chris Christie and others.
"It's supposed to be an encyclopedia so a bit of amusement is fine but too much gets messy really," Gerard told the BBC. "We try to keep stuff as open as possible, so once it calms down they'll probably be open again."
Gerard noted that not many pages are completely locked down. A Wikipedia page about the Virginia Tech massacre, in which 32 people were killed at an American college, is fully protected for sensitivity reasons, and an article about episodes of Disney children's program Hannah Montana was completely restricted in 2011 following "persistent vandalism", he said.
"A lot of people don't understand what to do if there's something terrible in their article," said Gerard. "If you email us with a concern I promise a volunteer will take the problems seriously."
Romney, the presumptive Republican candidate for president, was placed at the top of a Jewish publication's list of non-Jews "who are most positively influencing the Jewish future."
Also on the list were Rupert Murdoch, CEO of News Corporation, Stephen Harper, Prime Minister of Canada, Manmohan Singh, Prime Minister of India, and MK Ayoob Kara, Deputy Israeli Minister, among others.
This past week, Romney's presidential campaign released a new advertisement, entitled "Cherished Relationship," which criticizes the Obama administration's treatment of Israel and draws clear distinctions between the incumbent's record on Israel and Romney's record on Israel. 
The ad was released a week after Romney's visit to Israel, where he met with Prime Minister Binyamin Netanyahu and President Shimon Peres.
(Arutz Sheva's North American Desk is keeping you updated until the start of Shabbat in New York. The time posted automatically on all Arutz Sheva articles, however, is Israeli time.)