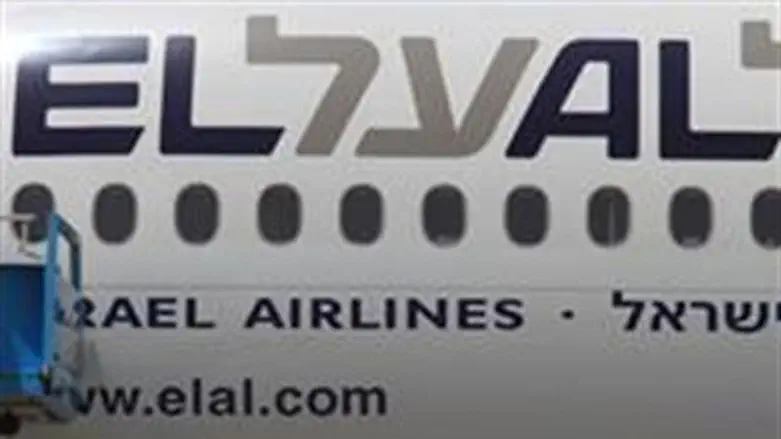 EL Al plane
Israel news photo: Flash 90
A passenger on an El Al flight is suing the airline for NIS 50,000 ($12,500), claiming she was forced to move to an inferior seat when a Hareidi individual took her seat – because he did not want to sit next to a woman on the flight.
According to the woman, the Hareidi man had been seated in a center seat, next to a female passenger. Before she got on the plane, the man apparently decided to take her seat, which was more amenable to his needs, as his seatmate was another Hareidi male. When she got on the plane, the woman's attorney told Army Radio. she asked that the man vacate the spot and allow her to sit, but he refused – and he also refused to move when asked to do so by the plane's staff. Instead, a member of the crew asked her to take the man's seat; otherwise they would be unable to take off.
The woman, having no choice, complied, her attorney said, but suffered. The attorney said that the woman had chosen the seat specifically, as it was an aisle seat, giving her easy access to restrooms so she could take medications. In addition, the attorney said, the seat mixup caused her to miss out on getting a vegetarian meal she had ordered. As a result of the "blatant discrimination and sexism, abetted by the plane's crew," the woman was suing El Al for NIS 50,000.
In response, an El Al spokesperson said that the company was aware of the woman's complaint and was examining it. The spokesperson said that El Al staff have very specific instructions in how to deal with issues like this. "El Al personnel are on the front lines of providing superior service to passengers, and try as much as possible to help every passenger, as they did in this situation."