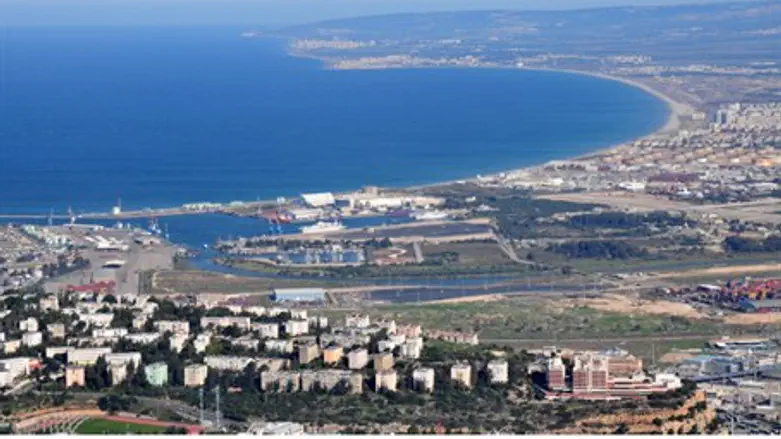 Haifa
Israel news photo: Flash 90
Four of India's top naval warships docked in Haifa this week as part of a four-day visit to Israel to "strengthen service-to-service linkages" and celebrate 20 years of diplomatic ties, the Economic Times reported.
The warships, which are equipped with advanced electronic sensors and missile systems, show "the importance India attaches to the growing Indo-Israeli relations, Indian officials said. They added that "continued cooperation and engagement between the two countries is expected to grow," .
Indian sailors will also pay their respects at a memorial of Indian soldiers buried in Haifa while fighting for Allied forces during the liberation of Haifa from Ottoman rule in World War I.
The Haifa municipality recently decided to include stories of the Indian soldiers' bravery in the school curricula as part of the history textbooks.