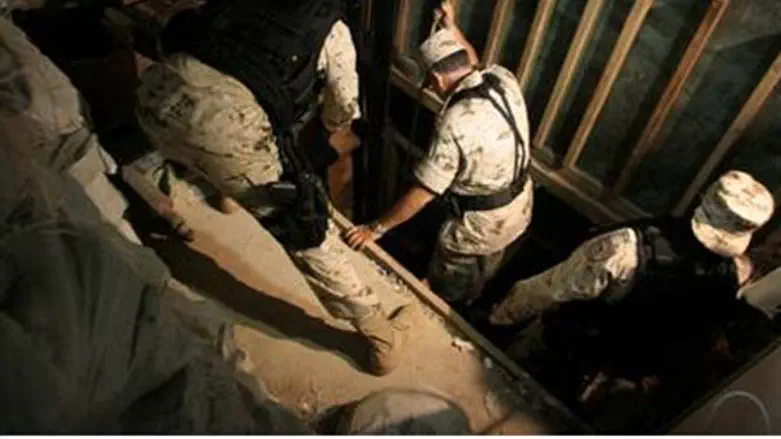 Mexican Soldiers inspect the entrance of a cr
Reuters
The United States has selected an Israeli company for the placement of a radar system to detect infiltrators at the border with Mexico.
Elta, a subsidiary of Israel Aerospace Industries (IAI), won the tender with its systems that can identify individuals from distances between 300 meters and 20 kilometers (approximately 13 miles), and vehicles from twice that distance.
The United States is trying to overcome illegal immigration and drug smuggling across its southern border.
A source told Israel Defense that the selection of Elta's radar by the US Border Patrol "presents Elta with a potential market worth hundreds of millions of dollars."
 It added that negotiations are underway with several countries "interested in combining Elta's special radar with existing border protection systems in order to upgrade their capabilities."
Officials from several countries have visited the American-Mexican border to see the Elta system work.
India also is interested in Israel's border defenses, and its officials are due to arrive in Israel this month to inspect how Israel protects its border.
India has expressed more concern over its borders, especially since the mega-terror attack in Mumbai in 2008.