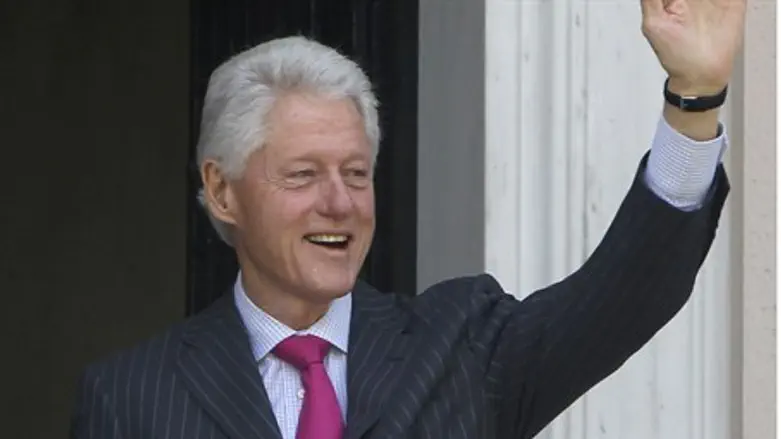 Bill Clinton
Reuters
Former President Bill Clinton is set to play a key role in this year's Democratic National Convention, where he will formally place President Obama's name into nomination by delivering a prime time speech designed to present a persuasive argument in support of Obama's re-election.
The campaign believes Clinton can play a prominent role in touting the president's economic record and resonate with the independent and middle class voters Obama needs to woo to secure reelection.
"There isn't anybody on the planet who has a greater perspective on not just the last four years, but the last two decades, than Bill Clinton," said senior Obama campaign adviser David Axelrod in an interview with The New York Times. "He can really articulate the choice that is before people."
Clinton will speak in prime-time at the Democratic convention in Charlotte, N.C., on Sept. 5, the night before Obama formally accepts the party nomination. Vice President Joe Biden is scheduled to introduce Obama on Sept. 6 in front of an estimated 70,000 expected attendees.
The vice president's speech will focus on outlining many of the challenges the White House has faced over the past four years and the decisions Obama made to address them, officials said.
"To us it's about deploying our assets in the most effective way," Obama campaign strategist David Axelrod said. "To have President Clinton on Wednesday night laying out the choice facing voters, and then having Vice President Biden speak right before the president in prime time on Thursday, giving a testimony to the decisions the president has made, the character of his leadership and the battle to rebuild the middle class that's so central to our message."
Clinton and Obama have had a rocky relationship in the past, with the former president's wife, now-Secretary of State Hillary Clinton losing the Democratic primary to Obama in 2008.  Since then, ties are believed to have strengthened significantly.
While Clinton's address is intended to focus primary on economic issues, speculations can be made regarding the Obama campaign's choice in seeking out the broker of the Oslo Accords to endorse the policies of the current administration.