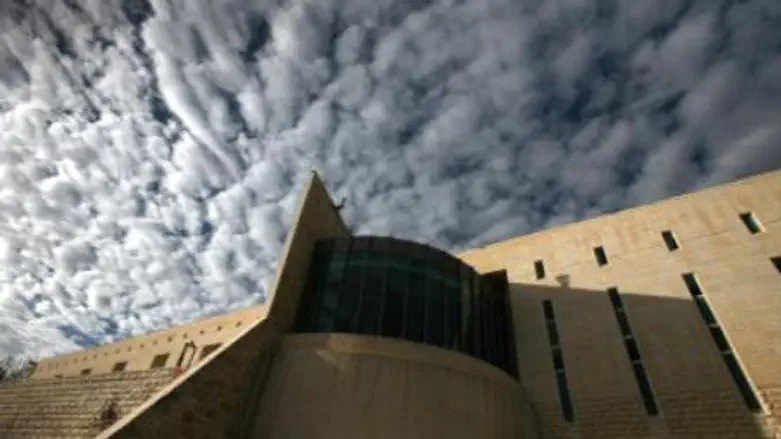 Supreme Court
Israel news photo: Flash 90
Former Supreme Court Judge and State Comptroller, Professor Miriam Ben-Porat, passed away Thursday at age 94. She is survived by a daughter and three grandchildren.
Born in Vitebsk, Russia, Ben-Porat grew up in Lithuania and made aliyah to then-British Mandate Palestine in 1936.
Her life was one of "firsts" – she was among the first women to study law at the Hebrew University of Jerusalem and to be admitted to Israel's Bar Association.
She was the first woman ever to be appointed as a justice on the Supreme Court bench, and the first woman in Israeli history to become the nation's State Comptroller.
In 1991, Ben-Porat was awarded the country's highest honor – the Israel Prize – for her contribution to society and the state.
Prime Minister Binyamin Netanyahu issued a statement Thursday on the passing of the former justice.
"Judge Porat was a trailblazer, an esteemed Supreme Court judge, a State Comptroller who sanctified the values of integrity and transparency, and an Israel Prize laureate,"  Prime Minister Binyamin Netanyahu said in a statement Thursday morning. "Her modesty, her upholding of principles and her dedication to the State are a model for equal opportunity and the supremacy of the rule of law in Israel. May her memory be blessed."
Defense Minister Ehud Barak likewise praised the justice as "an esteemed judge, and an important State Comptroller. She stuck to her principles in all of her positions," he noted.
The funeral for Prof. Ben-Porat will be held Thursday in Jerusalem, at 7:00 p.m. in the Givat Shaul cemetery.