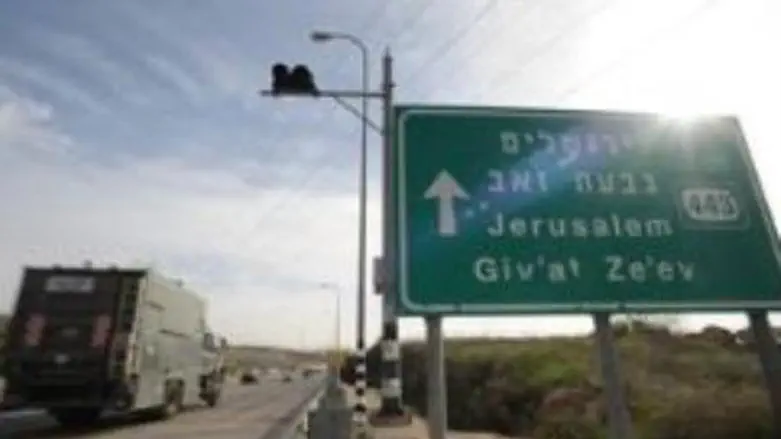 Highway 443
Israel news photo: Flash 90
A reserves soldier reported Saturday night that an Arab gang in Samaria (Shomron) had attacked him, apparently in an attempt to steal his weapon. The incident occurred at the Shavei Shomron junction.

An initial investigation has led security forces to believe that the gang mistook the soldier, who has long hair, for a woman. Carjacking gangs in Judea and Samaria often target female drivers, apparently believing them to be an easier target.

After attacking the thieves realized that the "woman driver" was in fact an armed male soldier, a fact that may have been a factor in his escape.

Soldiers are searching the area for the attackers.

On Friday, an Arab carjacking gang robbed two young Israeli men near Shilo, in the Binyamin region. Ten masked robbers fell on the two, attacking them and stealing their car.

The two were able to make their way on foot to the nearby Jewish town of Eish Kodesh. Their car was found a short time later in the nearby Arab town of Kfar Duma. It had been crashed.