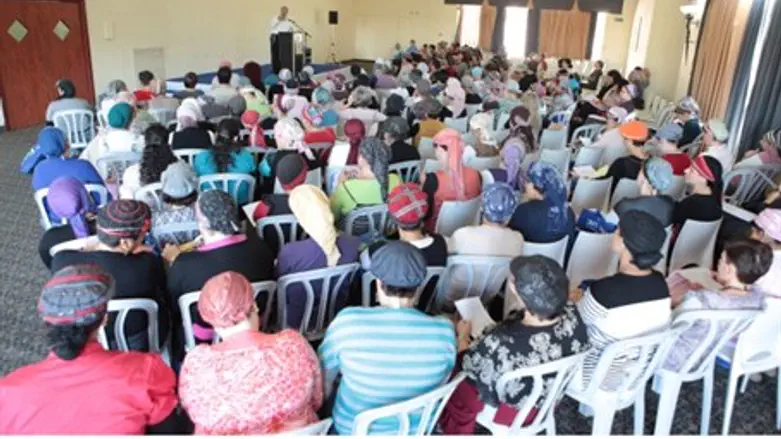 Hohmat Nashim Conference
Rafi Ben Nifla
About 400 women took part in the fourth annual "Women's Wisdom" (Hohmat Nashim) conference sponsored by Beit Moriah in Be'er Sheva. The participants heard lectures on life as a couple, parenting, women's fertility and the family unit.
One of the speakers at the conference was Eliezer Shargodetsky, a friend of Rav Ehud and Ruthie Fogel, who were slaughtered with three of their children in their home in a terror attack in 2011.
"Ehud and Ruthie are an example for us, of belief in the love of one's fellow man and a connection to the Nation of Israel in all of one's body and soul," he said. "They did everything naturally, joyfully and good naturedly. They were people of truth who never sought the easy way out."
The conference began with greetings by Deputy Be'er Sheva mayor Avi Vartzman. Rav Shimon Cohen, Head of Beit Moriah Institutions, gave a lecture on "Growing Together." The Vach family choir from Eli provided musical interludes.