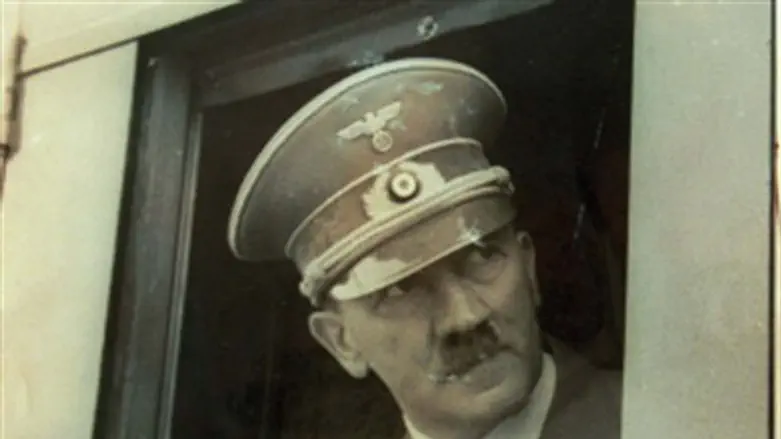 Hitler (reproduction)
Israel News photo: Flash 90
Advertisements for a show at this year's Just for Laughs festival in Montreal, featuring a baby sporting the unmistakable mustache of Adolf Hitler, have stirred outrage in the Jewish community. 
The poster for the play Le Prenom has been plastered around town and has generated calls from offended residents, Steven Slimovitch of B'Nai Brith told CBC News.
"Any kind of connection to Hitler is still a open wound for many people," he said.
Just for Laughs president Andy Nulman has claimed that while the posters may have caused offence, the play is not anti-Semitic in nature.
Le Prenom tells the story of a father who suggests the name Adolf for his unborn son and examines the reactions he receives from the various people in his life.
"From that, a whole bunch of situations happen, it's basically a domino effect that occurs from that," Nulman said of the plot of the show. "It's actually hilarious and very pro-Semitic."
Nulman said the image is quite effective in promoting the show, but understands that some may be sensitive about the issue.
"Our original poster for this was incredibly dull. It was five people sitting on a couch. That's not going to sell anything," he said.
As of the present time, there are no plans to remove the ads.
Nulman continued to state that he hopes viewers understand the image within the context of the play.
"Our intent is never to insult anybody, but in comedy you have to provoke reaction and that is the nature of our business at every step of the way," he said.