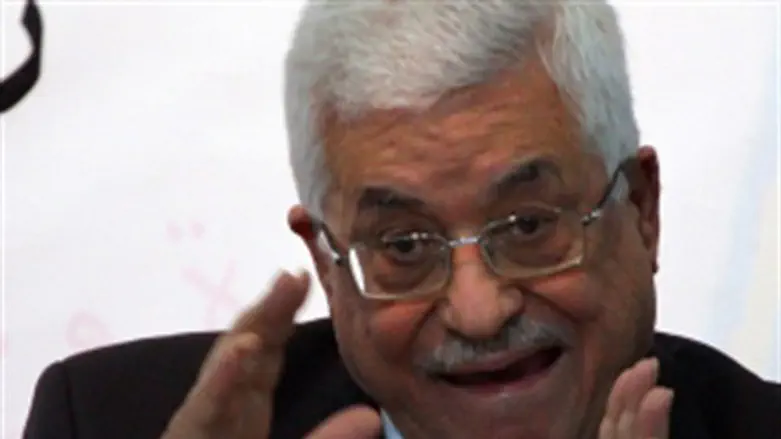 Mahmoud Abbas
Israel news photo: Flash 90
Officials in Ramallah on Wednesday slammed the Netanyahu government's plans to accept the conclusion of the Levy Commission report on Jewish settlement in Judea and Samaria.
"We will not sign any peace agreement if there is a [single] settlement on Palestinian Land," Palestinian Authority chairman Mahmoud Abbas' spokesman Nabil Abu Rodier said.
The Levy report concluded Israel is not an occupying power in Judea and Samaria, and that Jewish communities in the region are therefore legal under international law.
"Israel has no right to be on Palestinian lands,"Rodier said, adding the PA rejected the Levy report in no uncertain terms.
Rodier added that bu Rodier repeated the position of the PA remains that Israel must agree to the pre-1967 lines as the borders of a future PA state with eastern Jerusalem as its capital.
He added that the PA maintains all Israeli towns in Judea and Samaria are illegal, and that the PA would never sign a peace agreement if even a single Jewish community remained in the region - including east Jerusalem.
Both borders and Jerusalem have long-been considered final status issues to be determined by the two sides at the negotiating table, but in recent years Abbas has insisted Israel capitulate before talks can resume.
Israeli Prime Minister Binyamin Netanyahu has said he is ready to resume negotiations immediately without preconditions from either side.