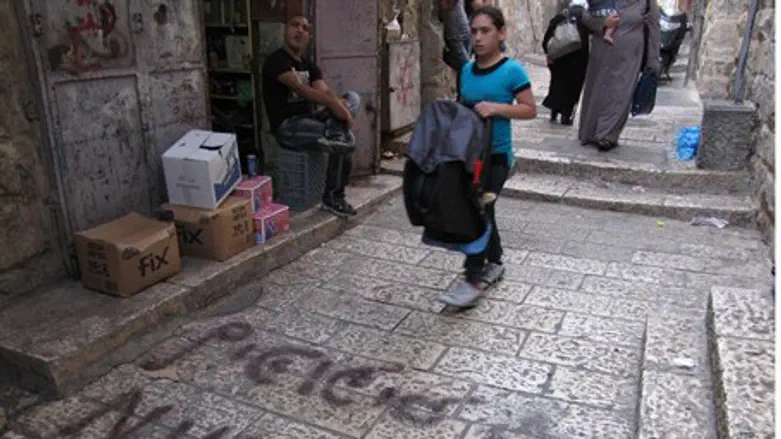 'Death to the Jews'
Arutz Sheva
A resident of Jerusalem's Old City discovered the threatening slogan "death to the Jews" spray painted on a stone paved street floor Saturday, next to two Stars of David. He was en route to prayers at the Kotel.
"We were walking through Maalot Shaar HaPrachim street, at the corner of Shadad, recounted Simcha, who lives in the Muslim Quarter. "We saw a slogan that was spray painted on the floor that said 'death to the Jews.'"
Simcha told Arutz Sheva Sunday that no one had yet bothered to erase the writing.
Two weeks ago, unknown vandals spray painted phrases from Muslim prayers on the walls of a synagogue in Maor, in north central Israel.