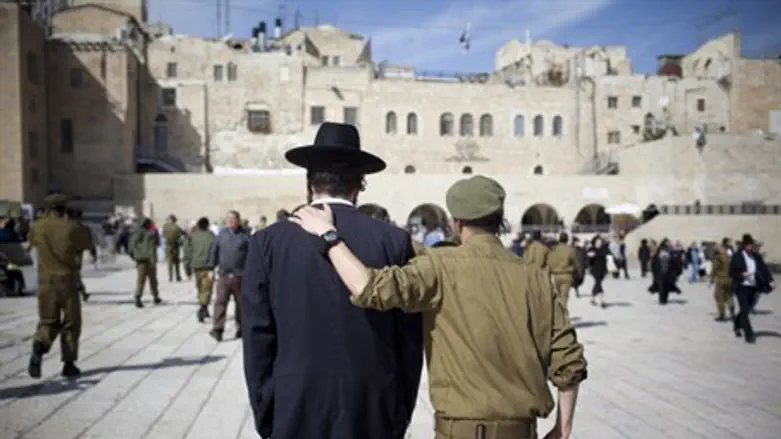 Hareidi enlistment
Israel news photo: Flash 90
The religious parties intend to form a common front in opposing the recommendations of the Plesner Committee, which has been charged with coming up with a new formula for conscripting hareidim into the military.
The committee headed by MK Yohanan Plesner (Kadima) was formed after the High Court under former Court President Dorit Beinisch struck down the previous formula, the Tal Law, as unconstitutional.
"We are creating a front made up of Shas, United Torah Judaism and the National Union on this matter," said MK Uri Ariel (NU) in an interview with Radio Kol Chai's Noam Zigman. "We, too, have problems with the Hesder yeshivas: there is intent to cause them harm as well. We will sit down and try to establish a unified view soon."
Defense Minister Ehud Barak appeared before the committee Thursday and called for an attempt to reach a wide consensus through discussions will all parties involved, "and mainly with representatives of the hareidi sector."