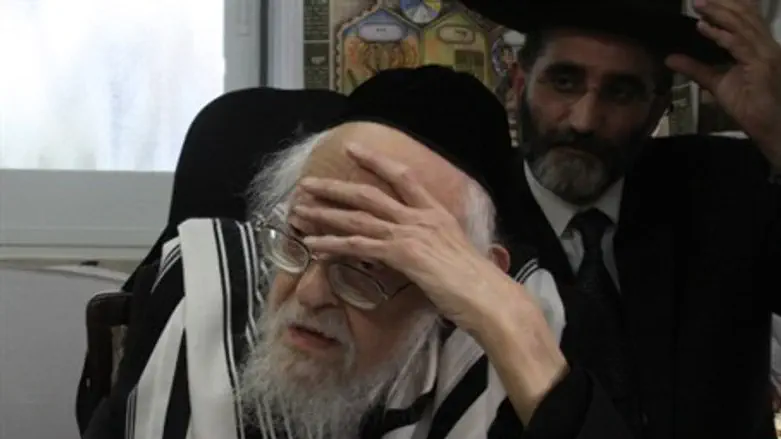 Rabbi Elyashiv
Israel news photo: Flash 90
Rabbi Yosef Shalom Elyashiv, 102, again show signs of recovering from critical condition as doctors successfully performed a complicated procedure.
The medical team at Shaarei Tzedek Hospital in Jerusalem is trying to enable his body to overcome the infection, which broke out earlier this week in his blood system.
The first signs of stabilization appeared Tuesday night, but doctors emphasized that his situation is still fragile and remains "critical."
Rabbis have asked Jews all over the world to continue praying for the complete and speedy recovery of HaRav Yosef Shalom ben Chaya Mousa.
The Lithuanian Hareidi religious leader has been in the hospital since February, when he suffered from pneumonia and other maladies.
Rabbi Elyashiv is often referred to as the Posek HaDor, the leading authority on halakha in this generation.