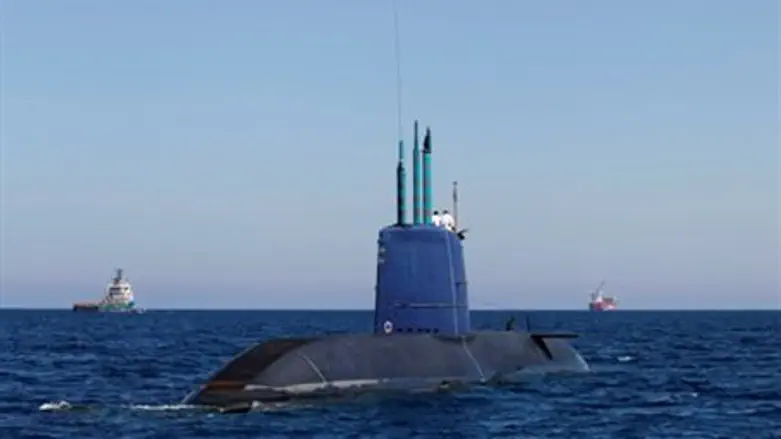 Israeli seamen sit atop Tekumah, a Dolphin-cl
Reuters
Israel's has deployed missiles with nuclear warheads on three submarines purchased from Germany, Der Spiegel reported Sunday.
Three more of the Dolphin-class submarines are on order.
The magazine claims that Germany knows about Israel's alleged nuclear weapons, despite formal denials. The Popeye missiles loaded on the subs reportedly can be launched using a hydraulic system that had previously been kept secret.
In reporting the response of Defense Minister Ehud Barak to the report, Der Spiegel wrote, "Barak told Spiegel that Germans should be 'proud' that they have secured the existence of the state of Israel 'for many years.'"
Israel is assumed to have nuclear weapons but has maintained an official stance of "non-committal ambiguity." But German officials told the magazine that that they assumed Israel would deploy nuclear weapons on the submarines.
Germany is subsidizing the sale of the submarines to Israel with a one-third contribution of neatly $170 million for each ship.
The sale of the sixth submarine was made on condition submitted by Chancellor Angela Merkel that Israel restrict development for Jews in Judea and Samaria and that it allow the completion of a sewage system in Hamas-controlled Gaza.