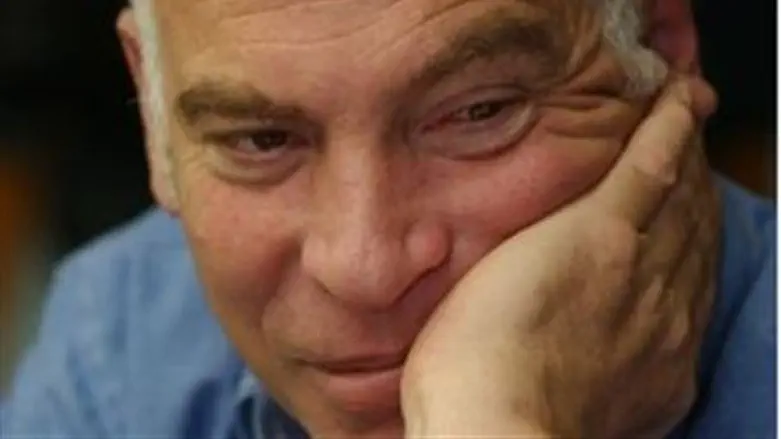 MK Uri Ariel
Israel news photo: Flash 90
Knesset State Control Committee chair MK Uri Ariel (National Union) said Attorney General Yehuda Weinstein's decision to simply close the Torat HaMelekh case without issuing indictments is woefully insufficient.
Ariel told Arutz Sheva that Weinstein's office owed authors of Torat Hamelekh – and the rabbis who wrote approbations for it – a formal apology for conducting a series of high profile interrogations focused on their religious beliefs.
"If I were an adviser, I would suggest he apologize to the rabbis," Ariel said. "Although the investigation did not begin on his orders, there is still room for a proper apology. This entire matter was a clear case of abuse of power, and religious persecution."
Ariel said, "There is room to discuss the issue in the committee. I have studied the matter and there seems to misconduct by the prosecution in this matter. And we will look into it."
"There is no doubt that this series of interrogations should not have been ordered in the first place, and the way the rabbis were disgraced deeply upset the people," Ariel said, clearly dissatisfied. "Now we are simply told 'the investigation is closed'?"
Torat Hamelekh contains the authors' interpretations of Halakha – Jewish law – regarding conditions under which Jews can endanger their lives in wartime. For a summary of its contents, click HERE.
Indirectly critical of some IDf doctrines which exposed Israeli soldiers to increased risk during Operation Cast Lead in Gaza (2008-2009), the book became controversial when detractors accused the authors of "racism" and "inciting to kill Arabs." The book, however, is an analytic halakhic treatise, not a primer for action.
While Israel's leading rabbis did not universally agree with the conclusions in Torat Hamelekh, the decision to open a high profile investigation targeting Torah opinions, arrest rabbis who refused to cooperate with what they described as religious persecution, and subject prominent Torah scholars to public embarrassment was met widespread disapprobation by the religious public who saw a clear double standard in play.
Of particular concern was the strong implication that Torah scholars were not free to engage in theoretical discussions of halakhic matters deemed impolitic by those in power, while secular academics enjoy near unrestricted freedom to routinely cross the line into incitement against those with whom they disagree – notably the religious and settler public – while shielded by the principle of "intellectual freedom."
Ariel's remarks came after Weinstein's office announced no indictments will be sought against Rabbis Yitzchak Shapira and Yosef Yirmiyahu Elitzur who authored Torat Hamelekh. Nor will indictments be issued against Rabbis Yaakov Yoseph and Dov Lior, who wrote haskamot – a stamp of approval – for the book.
A haskama is a routine approbation testifying to the coherent halakhic logic of a judaic work.
The Torat Hamelekh probe was launched by former AG Elyakim Rubinstein.