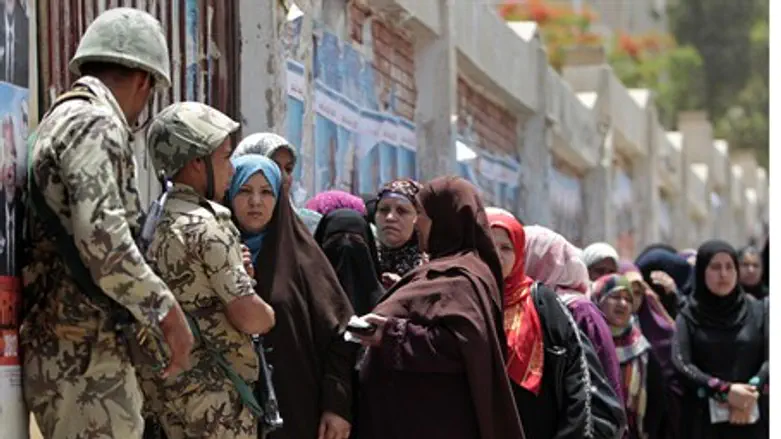 Waiting in Cairo to vote for president
Reuters
Egypt is in Day Two of its first presidential election since former President Hosni Mubarak was toppled from power more than a year ago.
The polls opened at 8:00 a.m. with Thursday declared a national holiday to allow civil servants to cast their ballots as well.
Some 50 million Egyptians are eligible to vote for the 13 candidates who are in the race, with final results not expected to be in until Sunday.
Frontrunners are divided between moderate and fundamentalist Islamists, and more secular, seasoned politicians from the Mubarak era.
Just two of the candidates are expected to emerge with enough votes to proceed to a June run-off election: former Foreign Minister and Arab League secretary-general Amr Moussa, and former Muslim Brotherhood member and moderate Islamist Abd Al-Men'em Abul Fotouh.
Former Mubarak-era Prime Minister Ahmed Shafiq, the third front-runner is not expected to make it to the run-off and faced protesters hurling shoes at him Thursday morning when he went to cast his ballot at the polls.
Mohammed Mursi, the candidate representing the powerful Muslim Brotherhood, has slipped behind in the race, and is also not expected to garner enough support to make it to the run-off.