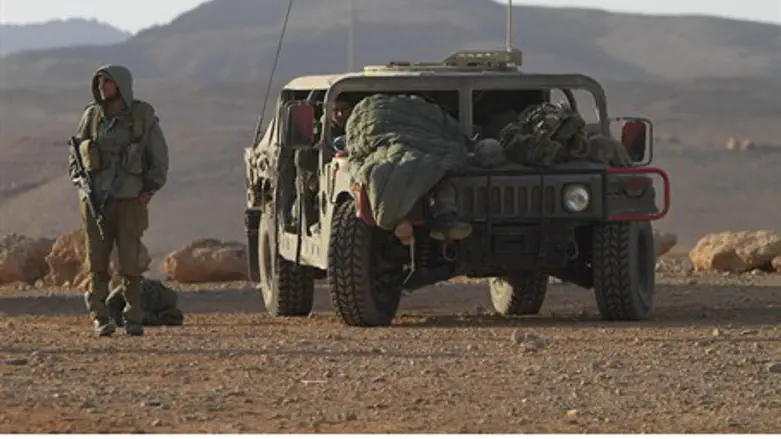 IDF jeep (illustrative)
Flash 90
Two bullet-proof military jeeps were stolen on Friday night, Channel 10 reports. The jeeps, both Sufa vehicles, were taken from the Ketziot base in southern Israel.

The incident was reported to police. A search is underway for the thieves and the stolen vehicles.

The jeeps both carried military equipment.

"This is a serious incident, details of which remain unclear," an IDF commander said. "In light of the sensitivity of the matter, and the fact a theft was committed, we have asked for assistance from the police... The military police has not yet opened an investigation."