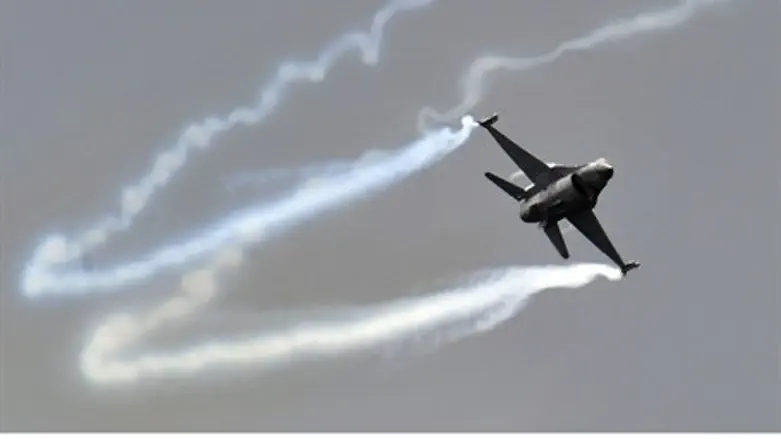 F-16 Fighting Falcon fighter jet
Reuters
Turkey accused Israel on of violating the airspace of the Turkish Republic of Northern Cyprus (TRNC), the AFP reported.
An Israeli aircraft allegedly violated the TRNC's airspace five times on Monday, prompting Turkish fighter jets to chase out the supposed intruder, claimed a statement issued by the army command.
The statement did not offer any further details regarding the incident or the type of Israeli plane involved in the alleged incursion.
Israel and the internationally recognized Republic of Cyprus have both discovered large amounts of offshore natural gas deposits beneath the Mediterranean Sea, and have tentatively discussed cooperation on delivering gas to European and Asian markets.
The drilling for gas and oil in the area off Cyprus, which began last year, angered Turkey, which says it abuses northern Cypriots' rights to the same resources.
In April, Turkey initiated its own exploratory drilling in the seabed offshore the TRNC in the north, resulting in condemnations from the government of Cyprus, who called the action illegal.
Turkish-Israel relations became increasingly hostile in 2010, when Israeli naval commandos, seeking to protect Israel's national security, boarded the Mavi Marmara flotilla, filled with pro-Palestinian activists seeking to infiltrate Israel's borders. The incident resulted in the death of nine Turkish activists, including one US citizen.
Cyprus has been divided since 1974 when Turkish troops occupied the northern third in response to a Greek-inspired coup in Nicosia aimed at union with Greece.