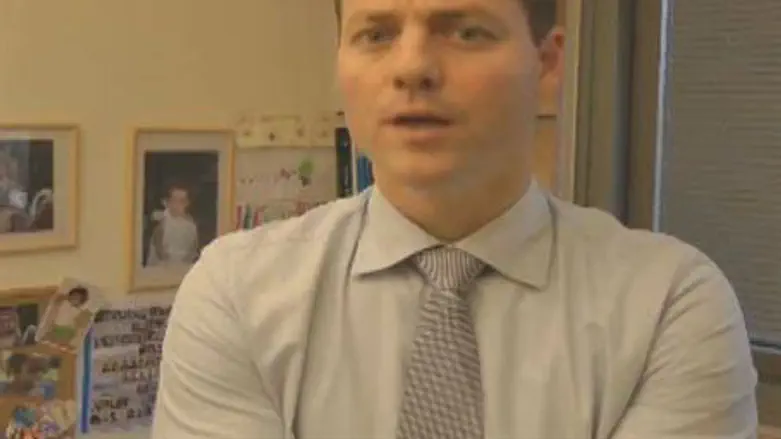 MK Plesner
Hezki Ezra
Kadima MK Yohanan Plesner was tapped on Friday to head coalition talks on replacing the Tal Law, slated to begin next week.
Plesner was chosen by Kadima chairman Shaul Mofaz to head the discussion in accordance with the unity agreement that ushered the leading opposition party into the Likud-led government of Prime Minister Binyamin Netanyahu.
Aside from Mofaz's dual title of Vice Premier and Minister without Portfolio, Netanyahu did not grant Kadima any cabinet posts. However, he did grant them the political boon of taking the lead in drafting a replacement for the Tal Law.
The controversial law – which exempts Hareidi men from service in the IDF – was the ostensible fulcrum of tension that brought Netanyahu's coalition to the brink of early elections before the Prime Minister dropped his twelfth hour unity deal with Kadima on the nation.
Meanwhile, Foreign Minister Avigdor Lieberman (Yisrael Bateinu) appointed Knesser Constitution, Law and Justice Committee Chairman David Rotem to represent his party in the talks. Lieberman's party vocally opposes the current Tal Law.
The government plans to present a draft law to the Knesset within ten weeks that officials say will "equally distribute the burden of service" across all segments of society.
The draft law is expected to include clear benchmarks and deadlines for integrating Hareidi men into the IDF or national service. It will also obligate Israel's Arab minority to perform national service alongside the Jewish majority.