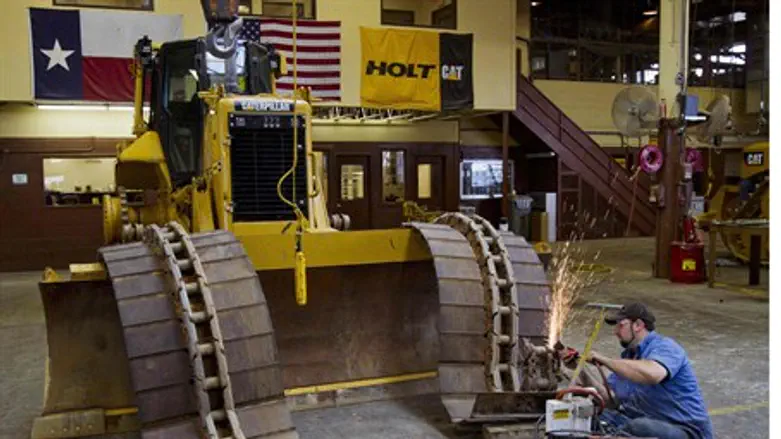 Working on track of Caterpillar bulldozer in
Reuters
The United Methodist Church – America's largest Protestant sect -- has voted down two proposals to boycott Israel through divestment.
The vote, which came at the general conference held Wednesday in Tampa, Florida, knocked down a plan to divest from three companies that do business with the Jewish State.
The rejection came after months of difficult and intense lobbying by Israelis, American Jews and Palestinian Authority Arab Christians.
Advocates of the measure said products produced by the firms are used to "repress Palestinians." Some of the equipment manufactured by the companies is purchased and used by Israel to enforce the law in Judea and Samaria.
Approximately two thirds of the membership opposed the plan to divest from Caterpillar, Hewlett-Packard and Motorola Solutions.
However, a resolution was passed that denounced the "occupation" and Jewish settlement in Judea and Samaria (Yesha). Instead, it called for "all nations to prohibit the import of products made by companies in Israeli settlements on Palestinian land."
The conference membership also voted to support investment in the Palestinian Authority economy.
A similar vote is due to come up in Pittsburgh at the general assembly of the Presbyterian Church USA on June 30.