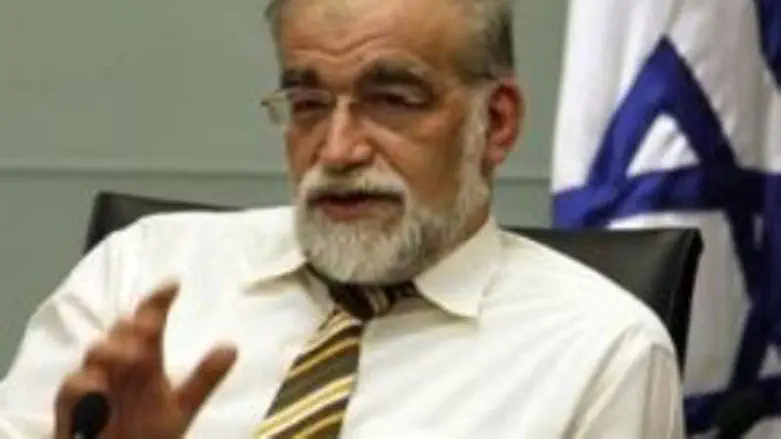 MK Rotem
Flash 90
The Knesset's Labor and Welfare Committee approved on Monday a bill sponsored by MKs David Rotem and Robert Ilatov (Yisrael Beitenu) that cuts by half the National Insurance benefits to terrorists who are citizens of Israel.
Terrorists who served at least ten years in jail will lose half of the benefits for unemployment, disability, old age, work accidents and more.
"While everyone in Israel talks about elections, in Yisrael Beitenu we are working as usual and fulfilling the promises we gave the citizens of Israel – citizenship means loyalty, and the absurd situation in which the state of Israel takes money from everyone's pockets to pay those who hurt and murdered Israeli citizens will cease," MK Rotem said.
"To my regret, because of a veto by the Justice Ministry, we will not be taking away all of the payments to terrorists, as we demanded in the original bill."
MK Afu Agbaria (Hadash) attacked MK Rotem in the course of the debate and said: "You are a terrorist yourself; you undermine the laws of the state."