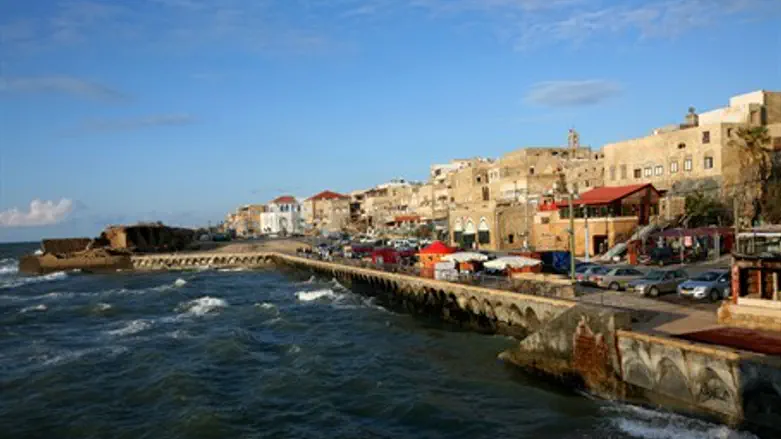 Akko
Flash 90
Young national service volunteers had hoped to show their Independence Day spirit with a sign saying "Proud to be Israeli" at the train station in Akko. However, managers said the sign could not be put up due to concern that it would offend Arab passengers.

Batsheva Moshe, one of the young national service volunteers behind the initiative, told Arutz Sheva that similar signs had been hung at the train station in the past, including one saying "Happy Purim" and another with the words "We salute IDF soldiers."

The latest sign was aimed at reminding people of the real meaning of Independence Day, she said. "People have forgotten why we celebrate," she declared.

She expressed surprise that the latest sign could be seen as likely to offend Arab citizens of Israel. The sign said "Proud to be Israeli," she pointed out, not "Proud to be Jewish." Had the sign been put up, Arab passengers would not have been angered, she predicted.

Organizers turned to national Israel Railways managers over the issue. Managers expressed their regret, but declined to overturn the Akko station's decision, Moshe said.

Instead of hanging their sign at the train station, the youth hung it at the local branch of Yad L'Banim, and handed out stickers saying "Proud to be Israeli" as well. The sign at Yad L'Banim was torn down shortly after it was put up.

The mixed Jewish-Arab city of Akko has traditionally enjoyed relative calm. However, recent events from the 2008 Yom Kippur riots to the construction of a mosque in the heart of a Jewish neighborhood have led to apprehension that extremist Muslim groups are attempting to take control of the city.