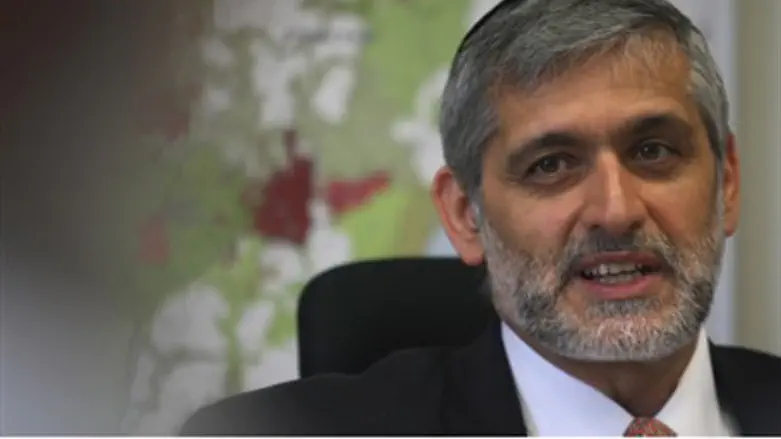 Eli Yishai
Israel news photo: Flash 90
Many of the organizations that say they fight for foreign workers' rights are actually attempting to change Israel's demographics, Minister of the Interior Eli Yishai accused Sunday. Yishai spoke at the fifth annual Ramle Conference; this year's conference is focused on the problem of foreign workers.

"We're fighting against organizations that want to flood Israel with hundreds of thousands of people who are not Jewish," Yishai said.

Several organizations have pressured Yishai to let many thousands of foreign workers stay, claiming it would be inhumane to force illegal workers to leave if they have children in Israel.

Representatives of organizations that help foreign workers, who were also at the conference, expressed upset at Yishai's statements. The minister clarified that not all foreign workers' rights groups share the same goals, but reiterated his earlier charges, saying, "That is the goal of many of those groups."

Providing humanitarian aid to all people is a noble cause, Yishai said, but added, "I am humanitarian in that I safeguard the Zionist enterprise of the state of Israel. That is my struggle."

Yishai proposed encouraging those who entered Israel illegally to leave by providing a financial incentive. "Call it an 'expulsion bonus' or a 'removal bonus,'" he said. The money spent on encouraging illegal entrants to return to their homelands would ultimately boost Israel's budget, he said.