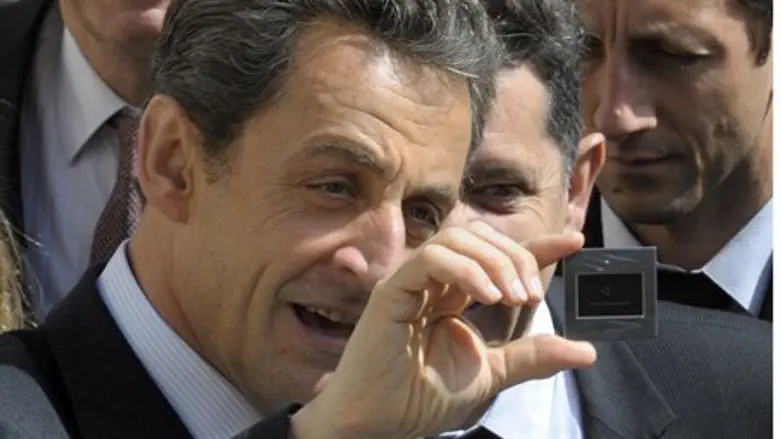 French President Nicolas Sarkozy
Reuters
The conservative French government voted Wednesday for new counter-terrorism measures following last month's grisly murders in Toulouse and Montauban.
Suspected Islamist terrorist Mohammed Merah claimed to be linked to the international Al Qaeda terror organization when he murdered a rabbi, three Jewish children and three French Muslim paratroopers of North African origin.
The parliament must still approve the bill, which includes punishment for those who travel to weapons-training camps abroad, and those who visit extremist websites.
The specific language in the bill prohibits travel to "indoctrination and weapons training camps for terrorist ends." It also outlaws visits to websites that incite or praise lethal terrorism – sites that are seen as jihadist recruitment centers for "lone wolf" terrorists who are radicalized through the Internet.
However, Socialists claim that any tightening of legal measures against terrorists in France is simply a campaign ploy to boost incumbent President Nicolas Sarkozy.
French presidential elections, which involve a two-step process, are scheduled to take place on April 22 and May 6.