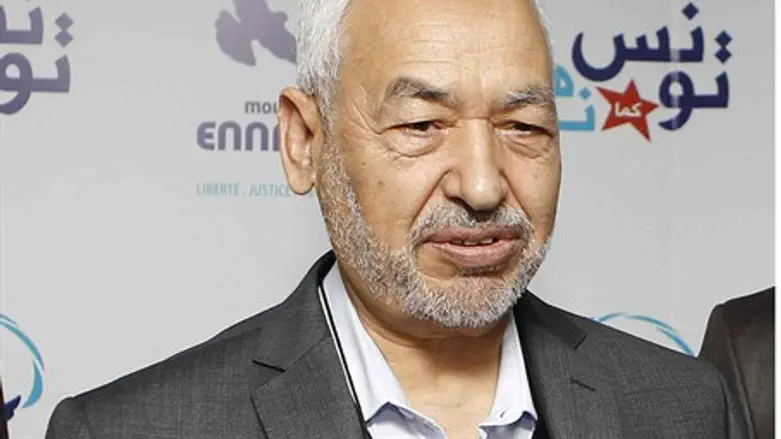 Rached Ghannouchi
Reuters
The head of Tunisia's governing Islamist party revealed on Monday that he was in talks with Salafi Islamists to keep pursuing their agenda via legal means, despite their being unhappy with the fact that Islamic Sharia law may not be a part of the country's new constitution.
Speaking to the French Le Figaro newspaper, Rached Ghannouchi, co-founder of the powerful Islamist Ennahda party, said he was opposed to Sharia law but that he was anxious to keep the political peace in Tunisia.
"We have initiated discussions [with the Salafis]," Ghannouchi said. "The beginnings are always difficult but the dialogue takes shape gradually. I encouraged them to work within a legal framework, either within organizations or within political parties. The key is to avoid a confrontation."
The once-banned Ennahda party received 89 out of 217 seats, more than triple the seats won by any other party, in Tunisia's first democratic election last October.
In recent weeks, Tunisia has witnessed competing protests by secularists and Islamists over the role of Islamic law in the new Constitution.
However, the Ennahda Party said last week that Islamic law will not be enshrined in the country's new Constitution.
Ziad Doulatli of the Ennahda Party said that the first article of the Constitution would remain the same as it had under the country's secular dictators. It reads, "Tunisia is a free, independent and sovereign state. Its religion is Islam, its language is Arabic and its type of government is the Republic."
The clause, while establishing Islam as Tunisia's official religion, does not formalize a place for Islamic law and courts in its system of government.
On Sunday, Ghannouchi said that Tunisia cannot normalize ties with Israel, saying that "Tunisians' problem is with Zionism, not with Judaism."
He added that Tunisia's former leader Zine el Abidine Ben Ali, who was toppled in a revolution that started the Arab Spring last year, was "a collaborator with the Zionists."