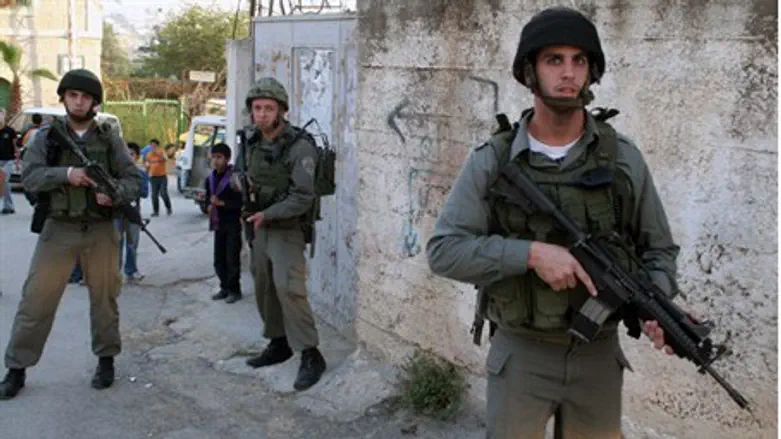 IDF in Hevron
Israel news photo: Flash 90
A large force of soldiers and police Sunday night moved dozens of Hevron Arabs out of a residential building next to the Jewish community and which they claimed they had bought, days after Jews presented a deed of purchase of an Arab home.
The Arab squatters refused IDF and police orders to leave, and security officers ringed the building before forcing their way in and removing them. Four Arabs were arrested for violent resistance.
The squatters were protesting last week's purchase of an Arab home across from the Patriarchs' Cave. The purchasers were careful to make sure that the sale was legal, and the IDF, after declaring the purchase a "provocation," later said that the property transaction was according to the law.
The purchase by Jews of the building expands the Jewish presence in the city, one of our in the country that are deemed :holy," the others being Jerusalem, Tiberias and Tzfat.